8 southeastern Minnesota counties have 911 service restored after outage Monday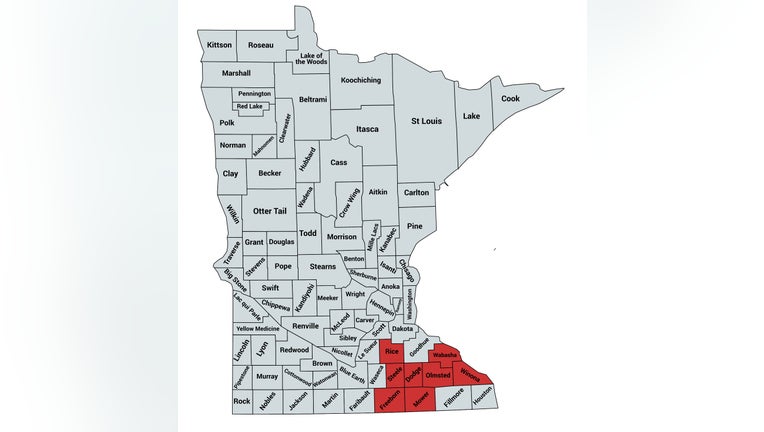 article
(FOX 9) - Eight southeastern Minnesota counties were without 911 service until it was restored nearly 7 hours later Monday night, according to the state's emergency communications network.
Dodge, Freeborn, Mower, Olmsted, Rice, Steele, Wabasha and Winona Counties all reported outages at 3 p.m. Monday. The service was restored just before 10 p.m.
The state says dispatchers were able to answer calls, but they could not hear anyone speaking on the other line.