63% jump in syphilis cases among Minnesota women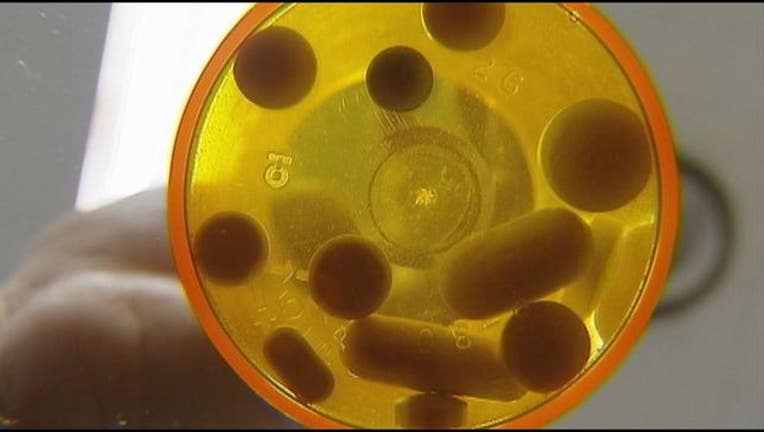 article
ST. PAUL, Minn. (KMSP) - The state health department reported Tuesday health officials are "concerned' over a 63 percent jump in syphilis cases among Minnesota women from 2014 to 2015.
According to a news release from the Minnesota Department of Health (MDH), preliminary data for 2015 shows syphilis cases in women were up 63 percent compared to 2014, and it's primarily among women of child-bearing age in all racial and ethnic groups, pregnant women included.

"Minnesota has not seen this many reported cases of syphilis in women in more than 20 years," said Dr. Ed Ehlinger, Minnesota Commissioner of Health.
By the numbers
-In 2015, 87 percent of all female syphilis cases in 2015 were concentrated in the Twin Cities metropolitan area and 13 percent in Greater Minnesota.
-Preliminary data shows half the pregnant women with syphilis were from Greater Minnesota, and half from the Twin Cities metro.
-Within the past six months, three infants born to mothers with syphilis during their pregnancy were reported to the department.
-There were no reported cases among infants in the prior four years.
About syphilis
Syphilis is a sexually transmitted disease that can be a serious health threat if left untreated, particularly among pregnant women. In the most severe cases, untreated syphilis can lead to blindness, brain damage, heart problems and even death. Pregnant women, when infected and untreated, can pass syphilis onto their babies, leading to severe and life-threatening conditions in infants. Syphilis in pregnancy can also lead to stillbirth or premature birth.
Syphilis is spread through direct contact with a painless sore called a chancre during unprotected oral, anal and vaginal sex. The chancre can appear on the mouth, genitals or anus. A body rash may occur weeks to months after the chancre. Consistent and correct use of latex condoms can reduce the risk of spreading or getting syphilis and other sexually transmitted diseases including HIV infection.
"The good news is that there is a test to detect syphilis and the disease can be cured with medication," said Ehlinger. "The key is to get more people at risk of infection to get tested and for health care providers to do more screenings. Sexual partners of infected patients need to be tested and treated as well."
What you can do

Health officials said important for health care providers to take a complete sexual history and test women with risk factors for syphilis. Risk factors include drug use, multiple sex partners, infection with other sexually transmitted diseases and prior syphilis infection. All pregnant women should be tested at three points during their pregnancy: the first visit with their doctor, the 28th week of pregnancy and at delivery.
"All women and their sexual partners can play a vital role in lowering the chances of getting or spreading syphilis," said Ehlinger. "Learning about the symptoms and practicing prevention will make a difference."
Call the Minnesota Family Planning & STD Hotline, 1-800-78-FACTS, for testing sites in your area. Get resources about syphilis for health care providers and consumers on the MDH website.