5 people found dead inside Duluth home
DULUTH, Minn. (FOX 9) - Five people have been found dead inside a Duluth home after an investigation on Wednesday in the city.
CLICK HERE FOR THE LATEST UPDATES
Police say the bodies were discovered after an incident that started around 11:15 a.m. in Hermantown, Minnesota. Officers there were called in for a welfare check of a person but were unable to contact the individual.
That investigation later brought investigators to a home in Duluth on the 700 block of East 12th Street. Police say, as a result of "intelligence discovered, numerous law enforcement and public safety agencies responded to the scene." Officers also learned the person had access to weapons.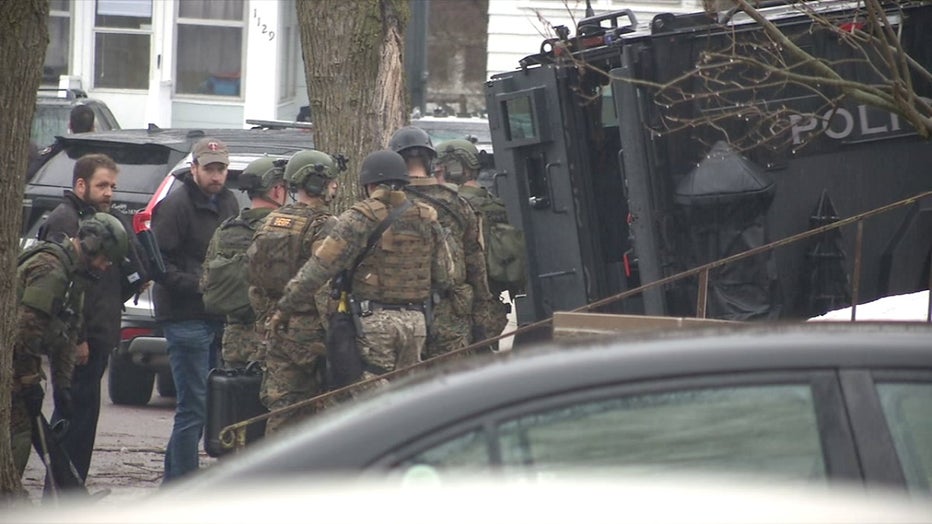 SWAT teams outside the Duluth home where five bodies were found Wednesday. (FOX 9)
Because of the safety risks, police say they performed a careful search of the home. When they were able to enter the home, officers say they discovered the bodies of five people and a dog.
Officers say it appears all five people found dead were related. The exact circumstances of the killings are unclear.
The investigations into the death are ongoing. The names of the victims have not yet been released.
In a message, Duluth mayor Emily Larson wrote: Things happened today that can't be undone. Tonight we are a community in pain and shock, sharing a sorrow for the loss of our people. DPD with the support of other jurisdictions responded to a call today where five people and one dog were found deceased.  More info will be provided as identities and details are confirmed. Thank you to the first responders who answered the call. My heart, like yours, absolutely hurts for the pain of loved ones and the fear people likely experienced on their final day here with us.