5 Minneapolis Sculpture Garden pieces taking a temporary vacation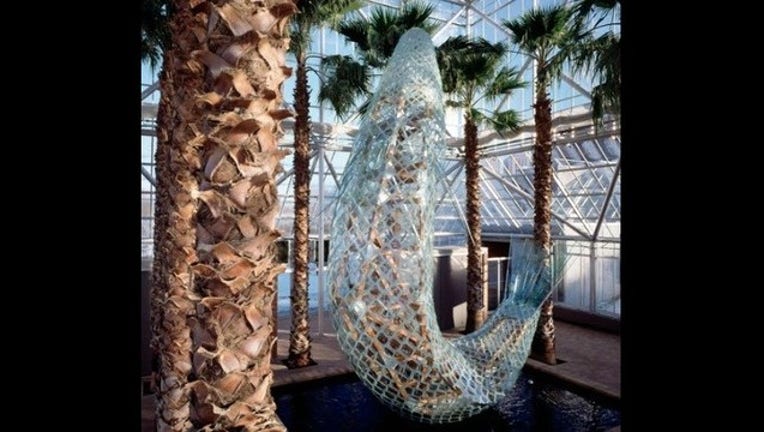 article
Before you read any further and begin to panic, the Walker Art Center's Spoonbridge and Cherry isn't going anywhere.
However, a number of sculptures from the Minneapolis Sculpture Garden will temporarily be moved to the Weisman Art Museum, the Minneapolis Institute of Arts and Gold Medal Park this summer while the Sculpture Garden's biggest reconstruction project since 1988 is underway.
Nearly all art in the Garden will be put in storage, but here's where "several of the most beloved sculptures" are going, according to a news release from the Walker:
Gold Medal Park: Brower Hatcher's Prophecy of the Ancients (1988), Mark di Suvero's Molecule (1977-83), and Tony Cragg's Ordovician Pore (1989)
MIA: Jacques Lipchitz's Prometheus Strangling the Vulture II (1944/1953)
Weisman: Frank Gehry's Standing Glass Fish (1986)
This marks the largest and most comprehensive work on the Garden since it opened in 1988 and will require its closure for up to a year and a half beginning in the fall of 2015.
The Minneapolis Park and Recreation Board received $8.5 million in public bonding to fund the reconstruction, which includes replacing the irrigation system, walkways and trees.

Note: You should still plan a visit to see the Spoonbridge and Cherry, because it's going to be covered up during the reconstruction.