44 Minnesota gas stations get grants to offer more biofuel options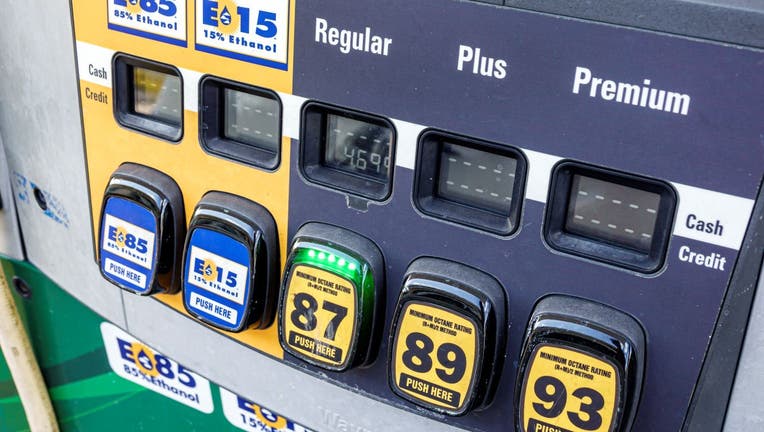 MINNEAPOLIS (FOX 9) - A new grant will help 44 gas stations in Minnesota add greener fuel options at the pump. 
The Minnesota Department of Agriculture grant from the Agricultural Growth, Research, and Innovation (AGRI) Biofuels Infrastructure Grant Program will award more than $6.4 million to 44 service stations to offset the cost to upgrade equipment, so they're compatible with motor fuel with higher blends of ethanol. This will allow the gas stations to offer Unleaded 88/E15, which is a fuel containing a 15% blend of ethanol and other higher blends. 
"These grants help the local economy by giving drivers more economical options at the gas pump and increasing access to homegrown fuel that comes from Minnesota farmers," Agriculture Commissioner Thom Petersen said in a news release on Friday. "We're also helping our environment when we increase the use of ethanol blends that burn cleaner than fossil fuels. Thanks to the Minnesota Legislature and Minnesota Corn, we can invest in these projects that benefit all Minnesotans."
Unleaded 88 tends to be less expensive, reduces greenhouse gas emissions and helps improve air quality. And it's seeing continued sales growth in Minnesota. 
Is Unleaded 88 safe for my vehicle? 
All cars, trucks and SUVs from 2001 or newer can use Unleaded 88 fuel, according to the U.S. Environmental Protection Agency. 
Currently, more than 415 fuel stations in Minnesota offer Unleaded 88 to consumers, MN Fuel says.
Funding for biofuels grant
Funding for the Biofuels Infrastructure Grant Program was made available by the Minnesota Legislature, which appropriated money for the Minnesota Department of Agriculture's AGRI Program. An additional $1 million in funding for this grant program was provided by Minnesota Corn. 
"Minnesota Corn is pleased to partner with MDA through this grant program, allowing local fueling stations to expedite upgrading their systems to dispense Unleaded 88. We work to find ways to expand access to Unleaded 88 for drivers across the state, helping Minnesotans save money at the pumps while and reduce emissions through the cleaner-burning fuel," Minnesota Corn Promotion & Research Council Chair Doug Albin said in a statement. 
List of gas stations that received the grant
Forty-four gas stations in Minnesota received grants ranging from $83,000 to $199,000. Here's a list of the gas stations that received grants: 
Ag Plus Cooperative C-Store in Marshall

Alan Arnold Corporation DBA Ralphie's Minnoco in Elk River

Awad Company - Olson's Marathon in Circle Pines

Bobby & Steve's Auto World Eden Prairie

Bobby & Steve's Auto World France in Bloomington

Bobby & Steve's Auto World II in Minneapolis

Bobby & Steve's Auto World West Bloomington

Bobby & Steve's Auto World West Minneapolis

Chandler Cooperative Slayton Cenex Cardtrol in Chandler

Community Coops of Lake Park Pump 24 C-Store in Mahnomen

DCCM Ventures DBA Pete's Place South in Bemidji

Emmaville Inn in Park Rapids

Farmward Cooperative Cenex-Morgan in Morgan

Farmward Cooperative-Springfield in Springfield

Isaac's North Star in Sauk Centre

Jack's of Watkins in Watkins

Jeff's Bobby & Steve's Auto World in Columbia Heights

Klennert Stores DBA Sunny's in Hill City

L&S Automotive, Inc. DBA Parkway BP in St. Paul

Lac qui Parle Coop Oil Company Dawson Station in Dawson

Lonsdale Food & Fuel Marketplace in Lonsdale

Maryland Fuel & Auto in St. Paul

Maryland One Stop Food & Fuel Marketplace in St. Paul

My Store Bagley in Bagley

My Store Hibbing in Hibbing

My Store Outing in Outing

My Store Solway in Solway

My Store Turtle River in Bemidji

My Store Waskish in Waskish

Nelson Auto World - University Service in Minneapolis

NuWay K&H Cooperative in Elmore

Paul's Bobby & Steve's Auto World DBA Bobby & Steve's Auto World Nicollet in Minneapolis

Paynesville Farmers Union Coop Oil Co. Cenex in Paynesville

Pick N Save Food & Fuel Express in Plymouth

Rothsay Truck Stop & Café in Rothsay

Snelling One in St. Paul

Sunshine & Whiskey Filling Station in Watson

Super Gas USA in Burnsville

Tri County Cooperative Oil Association Cenex-Graceville in Chokio

Twin Cities Auto Repair & Gas DBA Burnsville Auto Repair in Burnsville

University One in St. Paul

Wilton Petroleum in Wilton

Winnibigoshish Historical Center Inc. DBA Winnie Store in Bena

Y Store-Ledge Liquor Store in Tower