2 men arrested for possession of fake Super Bowl tickets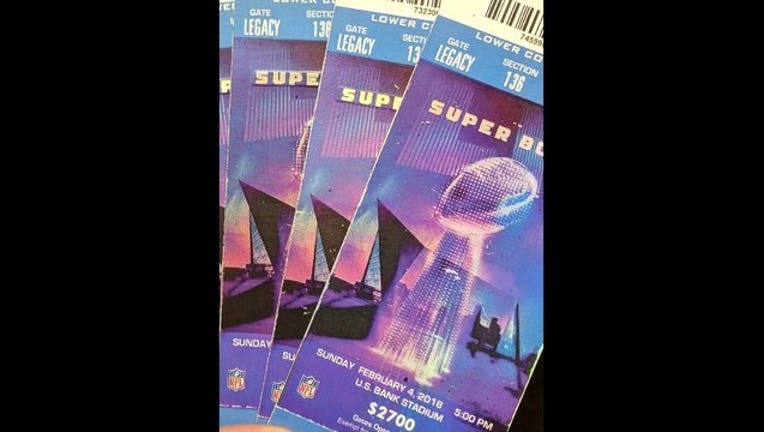 (KMSP) - Two men attempting to sell fake Super Bowl tickets were arrested Saturday. 
Officers were called to AmericInn at 4201 W. American Blvd on a report of suspicious activity. The two men had been attempting to sell Super Bowl LII tickets at a much lower price than face value, the Bloomington Police Department said. Both men had several game tickets. 
The Minneapolis Police Counterfeiting Team confirmed that the recovered tickets were counterfeit, authorities said. 
Reginald Leon Henderson, 38, and Jamal Rashad Turner, 27, both of Atlanta, Georgia were booked and held on felony possession of counterfeit goods.