2 drivers dead after semi, car crash on Hwy. 19 near Northfield
GREENVALE TOWNSHIP, Minn. (FOX 9) - The Minnesota State Patrol is investigating a head-on crash on Highway 19 near Northfield that left two drivers dead Monday morning.
Around 7:30 a.m., a semi-truck and a car headed in opposite directions on Hwy. 19 crashed head on. The crash occurred about two miles east of Interstate 35 in Rice County.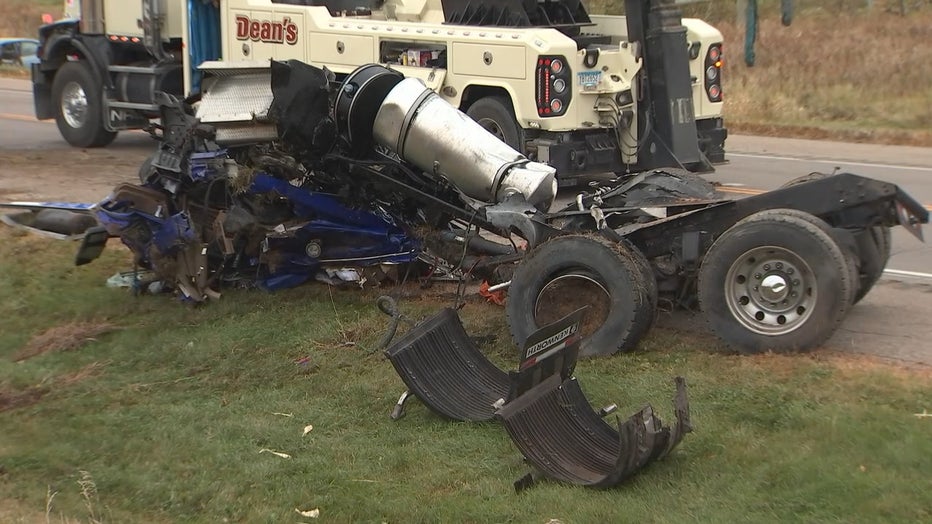 A semi-truck and car crashed head on near Northfield, Minnesota Monday morning. (FOX 9)
The drivers of both vehicles were killed in the crash. 
A third vehicle, a straight truck that was behind the car, also crashed. Neither the driver nor the passenger were injured. 
The crash remains under investigation.