2 deer get stuck together by antlers, 1 is saved with taser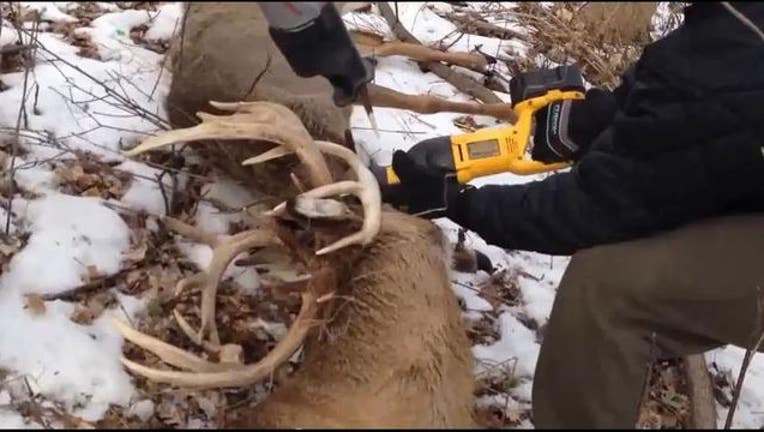 article
South Lake Minnetonka police were called to Shorewood, Minn. on a report of two deer stuck together by their antlers on Monday.
"The live deer was violently jumping and thrashing in an attempt to free itself, and it was evident that it had been for a significant amount of time," South Lake Minnetonka Police said.
Unfortunately, one had already passed away when police arrived. But officers were able to save the other deer who was struggling to detach himself.
With the help of a nearby resident, police used a Taser to temporarily incapacitate the live deer, quickly cut one of its antlers, and free it.
"Officers weighed multiple options, considering available resources, the safety of themselves and residents and the live deer itself," South Lake Minnetonka Police said.
According to police, the deer ran off immediately after being freed from the other deer's antlers. Video was released by police and can be seen here (WARNING: content is graphic).