2 charged after man gunned down in Fridley Cub Foods parking lot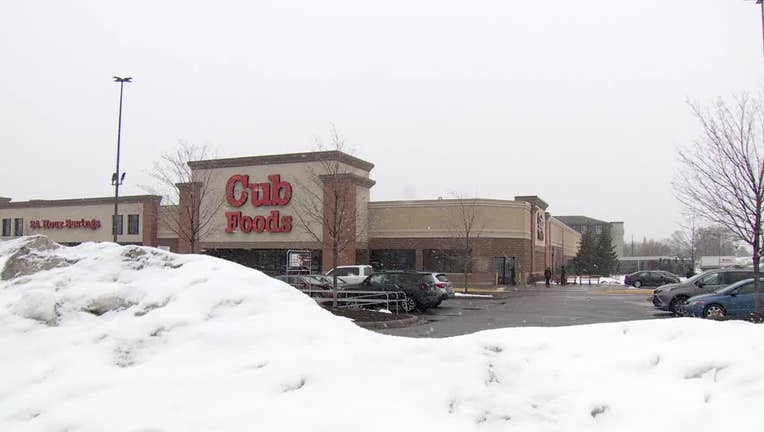 article
FRIDLEY, Minn. (FOX 9) - A week after a deadly shooting in the parking lot of the Cub Foods in Fridley, two men are now facing charges connected to the shooting.
Johnson Sirleaf, of Plymouth, is charged with second-degree murder in connection to the shooting, while Blayton Davies, of Brooklyn Park, is charged with aiding an offender.
According to the criminal complaint, police were called out to the parking lot of the Cub Foods off 57th Avenue NE on the morning of March 9 for a reported shooting.
At the scene, officers found the victim, later identified as 27-year-old Devon Adams of Hugo, with a gunshot wound to the chest. He was rushed to the hospital where he later died.
Witnesses told officers they spotted a red SUV leaving the area after the shooting. Speaking with Adams' girlfriend, officers also learned that he had been staying at the nearby Extended Stay Hotel. Witnesses also told officers they had seen the same red SUV parked at the Extended Stay in the days prior to the shooting, according to the charges. 
Reviewing surveillance video, officers say the video shows a "burgundy-colored" Buick Encore making a sudden turn into the Cub Foods parking lot before driving towards the victim's vehicle, blocking it from leaving. The video also shows an argument between a person and the victim, officers say, before shots were fired and the victim fell to the ground.
Searching the area, officers say they found a Buick Encore parked at an apartment complex only about a half-mile north of the crime scene off Main Street NE. The SUV was registered to two women who have "contacts" with Sirleaf, charges allege.
Watching the address, officers spotted a person getting dropped off at the apartment complex the following day who drove the SUV back to Plymouth. The person was dropped off by a vehicle registered to Davies.
Using surveillance video, officers say they were able to track the SUV from the crime scene to the apartment building. Later, the driver of the SUV is picked up by a white Ford F-250 that is registered to a relative at the same address as Davies.
According to the charges, investigators say cell phone evidence shows Sirleaf calling Davies shortly before driving from Plymouth to the shooting scene. The charges add that location data shows Sirleaf and Davies traveling back to Plymouth along the same path.
The charges detail that they also learned Davies had booked a room at the Extended Stay between March 5 and March 15, with Sirleaf also staying at the hotel at times.
The charges did not detail if and how Sirleaf or Davies knew the victim and what may have led up to the deadly shooting.