2 arrested after police find stolen puppy at Minneapolis home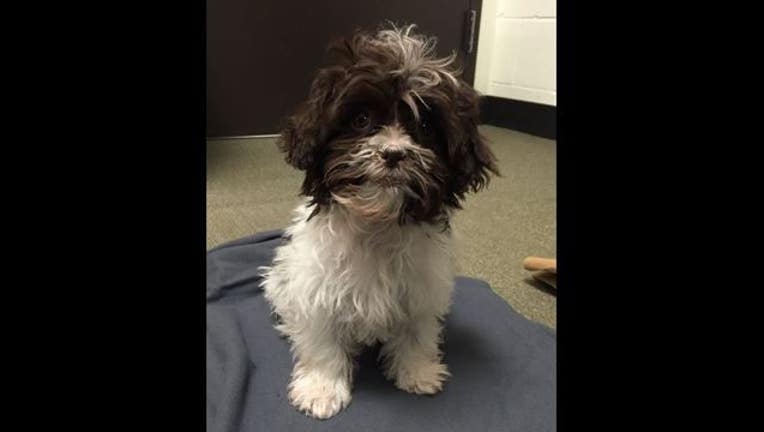 article
MINNEAPOLIS (KMSP) - Roseville Police Department arrested two suspects wanted in connection to a theft of a 3-pound female Shih-Tzu dog valued at $1,195 from the Har Mar Pet Store.
On Monday morning, plain clothing Roseville detectives traveled to a Minneapolis address of the suspected vehicle. When detectives knocked on the home's front door, they could see the stolen Shih-Tzu running loose in the home's living room through the door's window.
Moments later, both suspects pulled into the driveway in the suspected vehicle and were arrested.
Suspects flee pet store with puppy
According to police reports, on Jan. 19, the two suspects entered the pet store at 2100 Snelling Avenue North around 11:45 a.m. and asked a store employee if they could each hold a Shih-Tzu puppy. 
"One of the suspects exited the business while the second stayed behind and asked the employee if he could hold one of the Shih-Tzu puppies one last time before he left," police said.
The employee allowed the suspect to hold the puppy before obtaining his identification card. Once the man had the puppy, he fled the store to a waiting red Pontiac Aztek SUV parked near the Famous Footwear mall entrance.
"The Famous Footwear manager a few doors down from the pet store heard a commotion and observed a
man carrying a dog running from the pet store towards the mall exit near her shoe store," police said -- the manager took notice of the license plate number before it sped from the mall parking lot.
Puppy was to be sold on Craigslist
Both were taken into police custody without incident Monday and booked at the Ramsey County Law Enforcement Center on probable cause felony theft.
"When asked why, one of the suspects admitted the Shih-Tzu was going to be sold on Craiglist," police said.
The stolen puppy was reunited with the "very emotional pet store owner who was pleased to have the dog safely returned," police said.