10 ducklings rescued from storm drain by Eden Prairie Police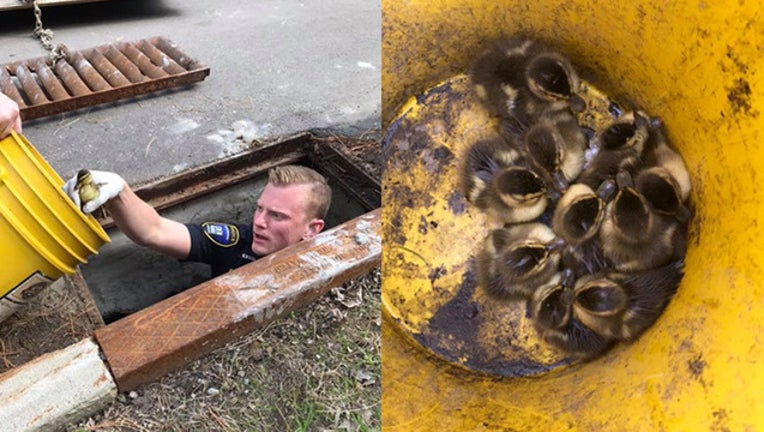 article
EDEN PRAIRIE, Minn. (FOX 9) - Police in Eden Prairie made an adorable rescue Friday as an officer saved 10 ducklings from a storm drain.
According to the Eden Prairie Police Facebook page, the officer climbed down the storm drain to save the ducklings as the mother duck watched from across the street. 
This is not the first duckling rescue in Minnesota, either.
In 2016, nine baby ducks were rescued from a sewer and reunited with their mother in Eagan.
In North Branch, 11 ducklings were saved from a storm drain in May 2017 and released in a nearby pond. One duckling died in during that rescue operation.
Last May, two officers in Hastings performed a duckling storm drain rescue as well, saving nine ducklings.