Charges filed in St. Paul shooting death of former Central High basketball star
ST. PAUL, Minn. (FOX 9) - A 21-year-old has been charged in the fatal shooting of Dion Ford, a former Central High basketball star shot and killed outside a convenience store in St. Paul Thursday night.
Xavion Tyrece Bell, of St. Paul, is charged with second-degree murder with intent and second-degree murder without intent while committing a felony (aggravated robbery in the first degree and assault in the second degree), according to the complaint filed just after 5 p.m. Friday.
Bell is currently hospitalized from his serious injuries in the shooting.
St. Paul Police responded to the fatal shooting outside a convenience store on the 400 block of Maryland Avenue around 9:15 p.m Thursday. Multiple callers reported hearing between 20-40 gunshots, the complaint states.
WARNING: The deadly shooting described below is graphic and can be difficult for some readers. Please use your own discretion.
Arriving officers found Ford unconscious and partially holding a handgun. In his wallet, they found his identification and permit to carry a firearm. Officers also saw two men carrying Bell and trying to get him into a vehicle. Officers stopped the vehicle and had Bell transported to the hospital.
Surveillance video shows Ford in the Maryland Supermarket and the restaurant next door. Bell followed Ford as he left the restaurant with a white plastic bag filled with items. The charges detail the following: Bell approached Ford with his hand in his jacket pocket. Ford dropped his bags, pulled a firearm and shot Bell. Bell fell to the ground and returned fire as Ford continued firing.
"Bell fired at (Ford) again and (Ford) slumped over never to move again. Muzzle flashes show that Bell fired an additional 13 times at (Ford)'s lifeless body," charges state.
According to the complaint, Bell has been convicted for aggravated robbery in the past and is currently waiting trial for multiple counts of kidnappings and aggravated robbery.
Court records show Bell posted a pair of bonds, $50,000 and $20,000, the day after Thanksgiving last year, allowing him out of jail despite history of participating in armed robberies. Now after Ford's death, Bell's bail has been set at $5 million.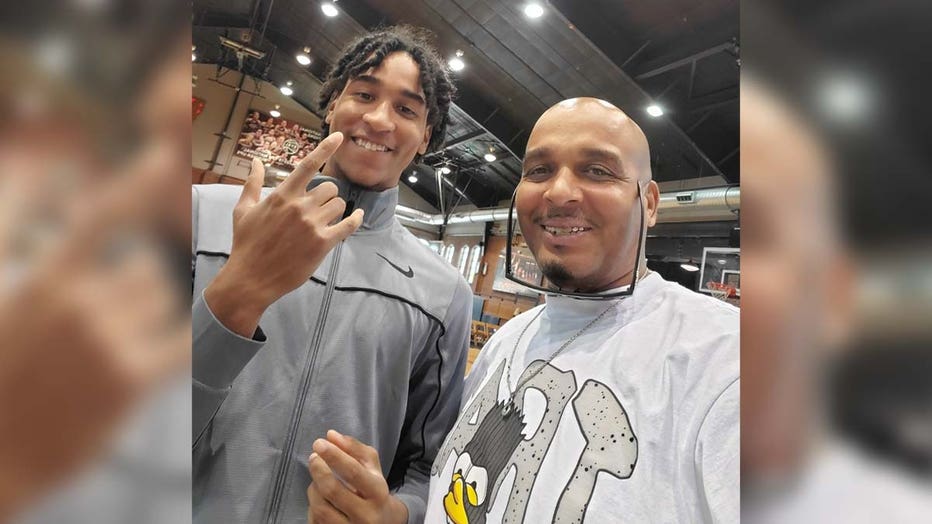 Dion Ford, 21-year-old St. Paul man shot and killed in St. Paul Thursday night
Coach Carl West was a longtime mentor to Ford and shared the photo above. He told FOX 9 on Friday the former player grew up as close friends with his son.
"I just wish that God would have held him a little more. But Dion's a good kid. There is no way that he should have been in whatever happened here last night," West said. "And I know there's a cliche, you know, the good ones gone bad, but he's truly a golden boy. And I just hate to see it."
Chief Todd Axtell told FOX 9 the convenience store has been major magnet for crime.
"We need to make sure that the owners of this business understand that we're all in this together," Chief Axtell said. "We have an obligation to keep our neighborhoods safe, not just police, but community and business owners, because we don't want this to happen again."
On Monday, FOX 9 spoke with the mother of Dion Ford, just days after her son was killed in St. Paul.
Ford's mother didn't want to appear on camera, asking us to conceal her identity, but said she wanted to speak up on the senseless gun violence that stole her 21-year-old son's life.
"I think the system should be looked at," she said. "I'm definitely disgusted."
What is so frustrating for Dion's loved ones and others is wondering why was the 21-year old suspect out on the streets in the first place?
In a 2018 case, Bell pleaded guilty to aiding and abetting aggravated first-degree robbery. His crew alleged to have put a gun to the head of a woman with a baby in her arms, stealing a Visa card from her purse.
Bell would avoid prison time until he was accused again, same basic MO, two years later. He was charged a couple of times including in one terrifying ordeal, forcing a victim at gunpoint to drive to a bank, draining $800 from their account.
He was released from prison last November, posted bond in the cases still awaiting trial, and is now hospitalized facing two counts of second-degree murder.
 "The crimes he has committed are just disgusting, and for him out walking is, I can't even fathom that right now."
Initial report
Two people were shot, one fatally, outside a store in St. Paul Thursday night.
St. Paul Police say they responded to the 400 block of Maryland Avenue around 9:15 p.m. after multiple people called 911 to report shots fired.
When police arrived on scene, they found two men, believed to be in their early 20s, suffering from gunshot wounds.
One of the men was lying in the street, the other was in a car nearby. 
Responding medics rendered aid to both victims, but the man found lying in the street was pronounced dead at the scene. The Ramsey County Medical Examiner's Office later identified the man as Dion Lamarr Ford Jr., 21, of Saint Paul, Minn.
Medics transported the man found in the car to the hospital where he was taken into surgery. His condition is unknown at this time.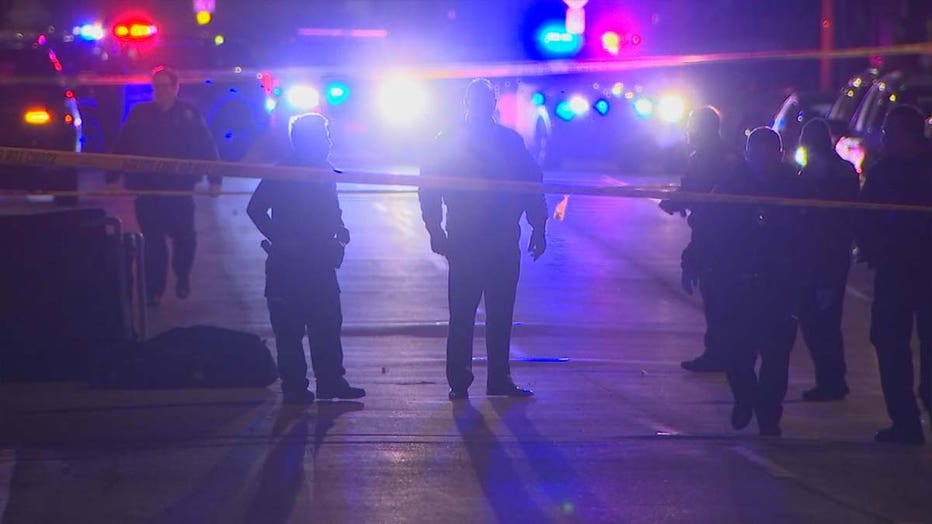 Police responded to shots fired at the 400 block of Maryland Avenue around 9:15 p.m. Thursday.
Police are investigating, and no arrests have been made at this time. 
Later in the night around 1:30 a.m., another homicide occurred in the city on the 1200 block of Hewitt Avenue.
HEWITT AVENUE SHOOTING: Man allegedly shoots, kills daughter's boyfriend who broke into his St. Paul home