We're still waiting on our first measurable snow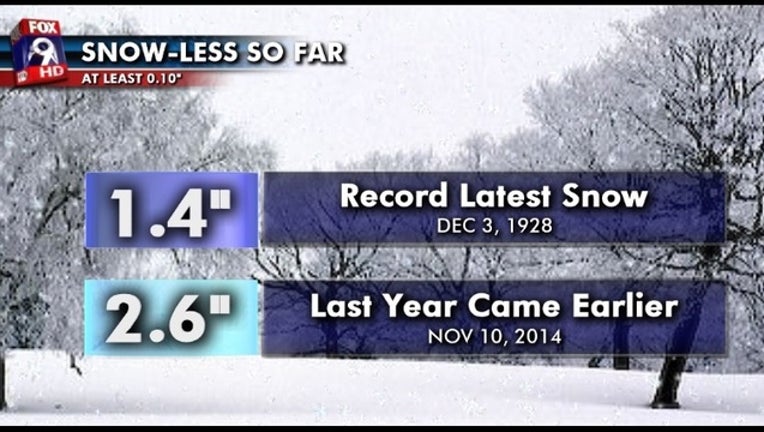 article
Minneapolis, KMSP - When talking about measurable snowfall in the Twin Cities, we are talking about 1/10 of an inch or more. We did see a few flakes fly earlier this month but those flakes did not amount to that magical threshold of a tenth of an inch. If we were average, and this November has been far from average, then we should have already recorded that 1/10 of an inch into the weather log on the fourth of November.
The list below shows the latest we have waited to see our first 1/10 of an inch. Last year we saw that and then some when 2.6" fell on November 10, 2014.
It looks like we are a shoe in for the top ten and to set the all-time record for the latest, first measurable, snowfall in the Twin Cities; we have to make it to the 3rd of December, which is not that far away.
Enjoy the break from reality Minnesota!