Smoke from Canadian wildfires creates thick haze in Minnesota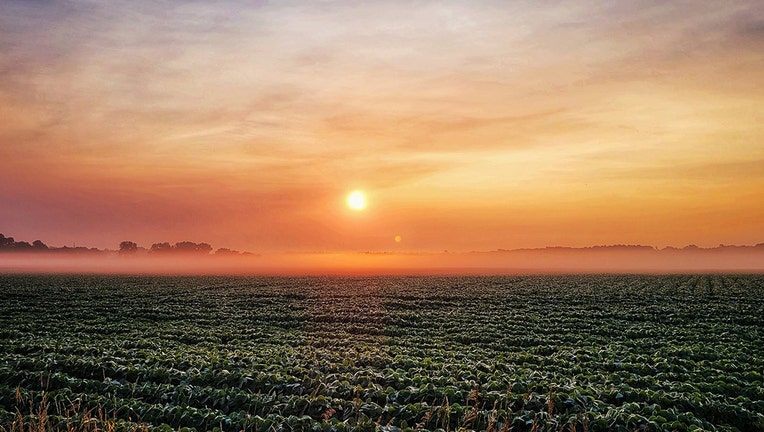 article
(FOX 9) - It was a hazy weekend across Minnesota as smoke from wildfires in Ontario, Canada created a thick haze. 
The smoke cycled down from Canada in a strong northeast mid-level wind on Sunday and created the haze across Minnesota that created a marvelous sunset Sunday night and a pretty-colored sunrise Monday morning.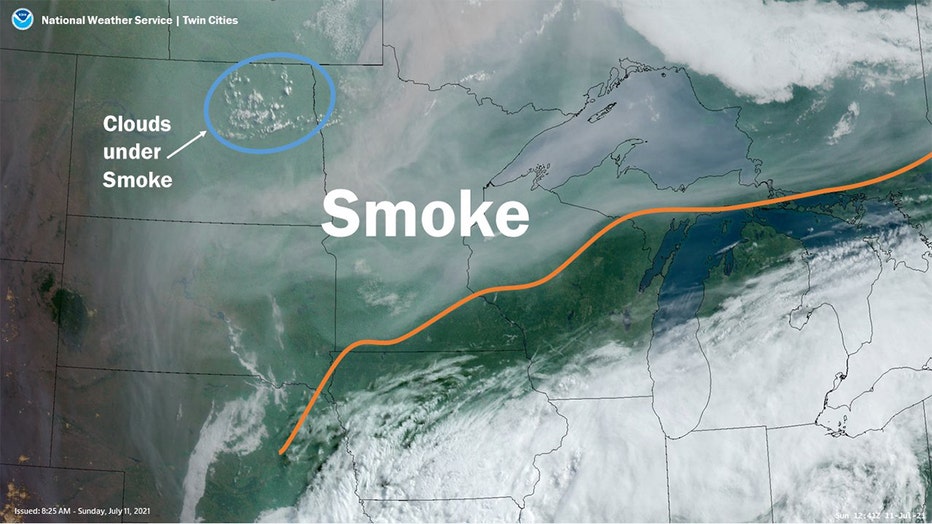 Smoke from wildfires in Canada are giving the skies in Minnesota a hazy appearance.  (National Weather Service - Twin Cities / FOX 9)
The smoke/haze will eventually fade as winds turn out of the south, allowing skies to slowly clear later into the afternoon and into the evening.
The MPCA says so far the smoke has been high enough in the atmosphere that it hasn't affected air quality in the Twin Cities. But, the haze could become unhealthy for sensitive groups like young children and the elderly and people with asthma or heart disease. It would particularly affect those in central and northern Minnesota because the smoke is expected to be pushed closer to the ground later this week.
Get the FOX 9 Weather App to summer weather live on your phone with future radar, live streaming video of FOX 9 coverage and alerts and forecasts customized for your current location and favorite locations. Download it for Android or Apple.