Monday afternoon storm causes damage in Rice County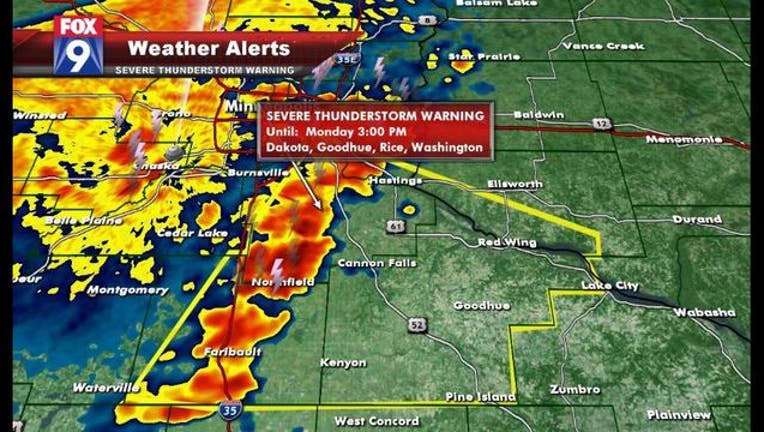 NORTHFIELD, Minn. (KMSP) - A Monday afternoon storm caused some damage in Northfield and north of Faribault, according to the Rice County Sheriff Troy Dunn.
Sheriff Dunn said calls started coming into dispatch around 2:15 p.m. The center received dozens of reports of trees and power lines down.
He said a trailer home had its roof blown off in the Viking Terrace Mobile Home Park in Northfield. A shed was also blown down in the 9000 block of Albers Avenue in Northfield, leaving one person with minor injuries.
Northwest of Faribault at Mazaska Lake boats and docks were also blown off the shore.