Dangerous temperatures bring back 1996 memories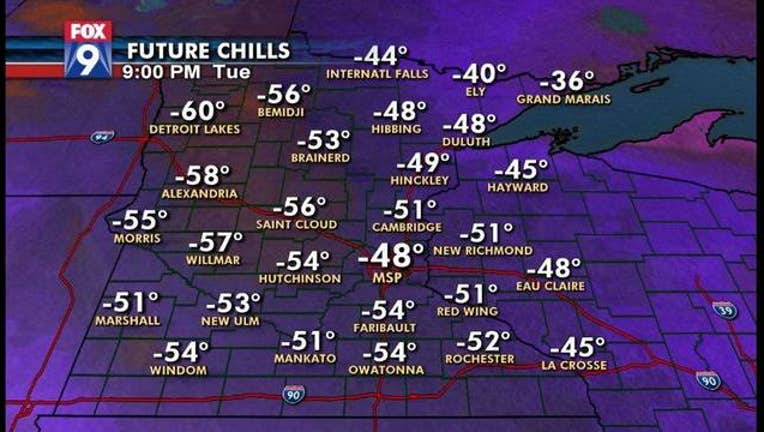 EDEN PRAIRIE, Minn. (FOX 9) - Every winter it gets cold--it's the Bold North after all. But, when was the last time we had temperatures dip this low into the 30 degrees below zero territory? Answer: over 20 years ago-- in February 1996.
On Feb. 2, 1996, Minnesota recorded its coldest temperature ever, 60 degrees below zero, in Tower. During that "cold wave," Minneapolis reached a low of 32 degrees below zero and wind chills as low as 47 degrees below on Feb. 2, 1996, but it not break the record low of 34 elow recorded on Jan. 22, 1936 and Jan. 19, 1970.
Although we may not drop into the negative 30s (forecasted low for Wednesday morning is 28 degrees below zero), the wind chills will certainly be competing with the 1996 wind chills near 50 degrees below.
Wind chills will be creating dangerous and life-threatening conditions with frostbite occurring in less than five minutes to exposed skin. We are not expected to be above zero degrees until late Friday morning.