Twins swept at Atlanta as Rocco Baldelli vents: 'That's not good baseball'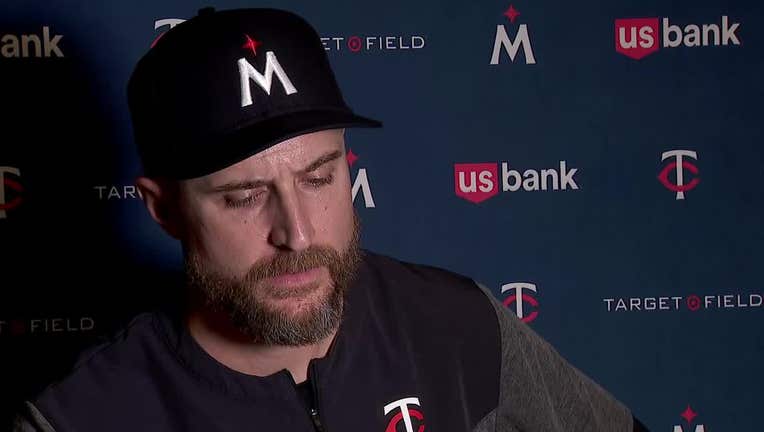 article
MINNEAPOLIS (FOX 9) - The Minnesota Twins fell 40-42 and are no longer the sole leaders of the American League Central Division, at exactly the midpoint of the season after a 3-0 loss to the Atlanta Braves.
The offense in Atlanta was nothing short of ugly. The Twins were out-scored 13-3 in getting swept, and were 0-for-23 with runners in scoring position. The Twins have now lost four of their last five games, and things are obviously getting tense in the visiting clubhouse.
So much that Rocco Baldelli closed the clubhouse after Wednesday's series finale, and the Twins had a team meeting. You're not having said meetings when you're winning, and playing well. Baldelli, normally a beacon of positivity, was as frustrated as he's been all season on Wednesday.
"The truth of the matter is we were flat, and we made no adjustments in the game almost whatsoever. If you're going to call a spade a spade and say how it is, that's not good baseball. We got wiped this series by the team on the other side of the field. There's no way we can walk out of this with any positives to be honest, if I'm rolling that up and trying to portray it any other way, I'm lying," Baldelli said. "We have to make some really legitimate adjustments to what we're doing right now if we're going to go out there and compete and win games."
The Twins are 23-30 since the start of May, a record that's only better than the Royals and Athletics in the AL. Twins' pitching has allowed the third-fewest runs per game during that stretch, while the offense has scored the second-fewest.
The Twins' leading hitter for a player with at least 50 games is Donovan Solano, who's hitting .271 in 71 games. Byron Buxton, who has yet to see center field this season, is hitting .203. Slugger Joey Gallo is hitting .189, and leads the Twins with 84 strikeouts. Carlos Correa is hitting .212. Max Kepler? .198. Trevor Larnach? .211.
Too many times in key situations, Twins' hitters are swinging at pitches out of the zone, and watching pitches too close to take go for strike three. Changes need to be made, but what are they? Tinker with the lineup? Remove the hitting coach? Continue to put the work in, and hope at some point the luck will turn?
The Twins head to Baltimore this weekend before returning home, a team that's 25-15 at Camden Yards this season and second in the AL East at 48-30.
"This is a challenge, this is an ultimatum for our team. We're here, these guys work their frickin asses off every day, but maybe we've got to work our asses off in a different way and have a different approach and a different mindset when we stop out there on the field," Baldelli said. "What we're doing right now is frustrating, that's madness. We demand more of ourselves than what we're doing right now."