Timberwolves trading D'Angelo Russell to Lakers, get Mike Conley Jr. from Jazz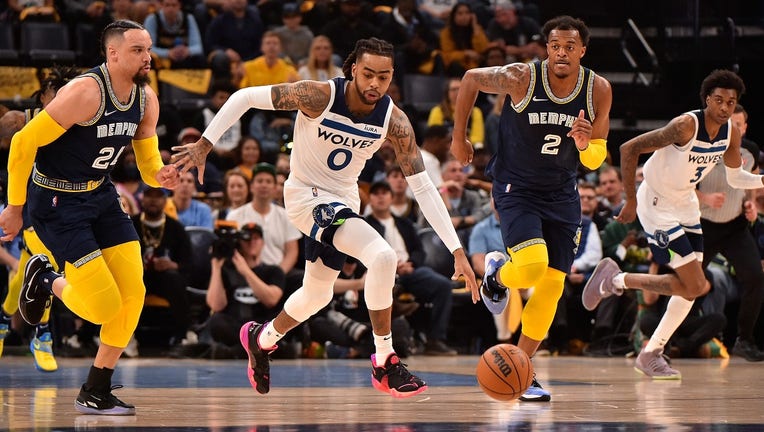 article
MINNEAPOLIS (FOX 9) - The NBA trade deadline expires at 2 p.m. Thursday, but the Minnesota Timberwolves didn't wait that long to make a significant shakeup in their roster.
According to multiple reports, the Timberwolves are sending guard D'Angelo Russell to the L.A. Lakers as part of a three-team trade that's bringing Utah Jazz guard Mike Conley to Minnesota. The deal also sends former Timberwolves Malik Beasley and Jarred Vanderbilt to the Lakers, and Russell Westbrook to the Jazz.
The Timberwolves are also reportedly getting Jazz shooting guard Nickeil Alexander-Walker, and three second round picks in the deal.
The Lakers drafted D'Angelo Russell with the No. 2 overall pick in the 2015 NBA Draft. The Timberwolves traded for Russell, then with the Golden State Warriors, in February of 2020 in the deal that sent No. 1 overall pick Andrew Wiggins west. The Timberwolves flew Russell to the Twin Cities, and held an introductory news conference at City Center in downtown Minneapolis nearly three years ago that felt more like a pep rally.
Russell's last game in a Timberwolves' jersey was Tuesday nigh at Denver, and he go ejected in the third quarter after a pair of technical fouls from the bench.
In 173 games over parts of four seasons with the Timberwolves, Russell averaged 18.5 points and 6.5 assists per game, while shooting 36.6% from the perimeter. He was supposed to be the star guard to pair with Karl-Anthony Towns, but in one of his lowest moments with Minnesota, he got benched in the fourth quarter of the playoffs last year in an elimination loss to the Memphis Grizzlies.
Russell was set to become a free agent this offseason, and the Timberwolves couldn't risk letting him walk away for nothing.
In Conley, the Timberwolves are getting a veteran guard who has been on playoff teams that can score and lead an offense, when healthy. He's 35 years old and in his 16th NBA season, spending his first 12 with the Grizzlies after being the No. 4 overall pick in 2007.
In 42 games this season, Conley is averaging 10.7 points, 7.7 assists and 2.5 rebounds per game while shooting 36.2% from the perimeter. He's played more than 1,000 career games in 15-plus seasons, and maybe most importantly from the Timberwolves' perspective, Conley was teammates with Rudy Gobert for three seasons with the Jazz.
The Timberwolves traded five players and five picks to get Gobert last July, but it hasn't translated into the dominance they were hoping for. The Timberwolves are 29-28 and are ninth in the Western Conference, partly because Towns has been out since late November with a right calf staring.
Interestingly enough, the Timberwolves are in Utah to play the Jazz Wednesday night. Neither Russell nor Conley are playing. The teams have not confirmed the trade.