Minnesota United still without Emanuel Reynoso days away from 2023 opener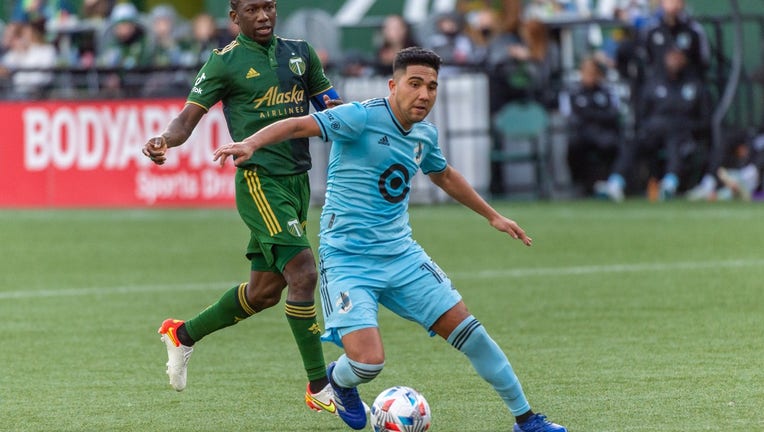 article
MINNEAPOLIS (FOX 9) - Minnesota United is three days away from opening its 2023 regular season at FC Dallas, and there remains no update on star midfielder Emanuel Reynoso.
It's been nearly two weeks since Reynoso was suspended by Major League Soccer, without pay, for failing to report for preseason camp. The Loons have been working out for more than a month, and Reynoso has not been present, nor was he in Florida for the team's camp.
He's been away due to what has been deemed "personal reasons" in his native Argentina. Back in December of 2021, Reynoso was accused of assaulting a boy with a gun in Argentina. According to a newspaper report at the time, he allegedly attacked a boy with the butt of a pistol.
Minnesota United coach Adrian Heath has said multiple times he expects Reynoso back soon. He has been in contact with his father and brother.
"Hopefully as I say, sooner rather than later. I know he still wants to be here. I have not spoken to him personally. We've spoke via people, I spoke to his father and his brother last week, and they're of the same mind," Heath said Tuesday at Loons' training in Blaine. "Hopefully in the next few days, weeks, I don't know. Hopefully better common sense will prevail and he'll be back here."
Reynoso started 28 games for the Loons in 2021, recording five goals and 10 assists. He was also an MLS All-Star last season.
ADRIAN HEATH TALKS CHANGES TO MLS PLAYOFF FORMAT
Minnesota United has been a playoff team four straight seasons, but some changes are coming for the postseason if 2023 will mark their fifth straight appearance.
Following Decision Day on Oc. 21, the top seven teams in each conference automatically qualify for the first round of the MLS Playoffs. The next two teams in each conference will be placed in a one-game play-in to determine the last two playoff spots. The first round of the MLS Playoffs will feature a best-of-three series. It will guarantee every team in the playoffs at least one home match.
If a third match is necessary, the lower seed would host. The conference semifinals, finals and MLS Cup will go back to a single-elimination, win-or-go home scenario. Heath was asked about the change on Tuesday.
"The fact that you get at least one game at home if you're in the playoffs, I think is right. I don't think you should work all season, get in the playoffs and go away from home when it probably costs a couple million quick to get you there," Heath said. "Having a home field game I think it will keep everybody in the game, and I think that's what we're after."
Two years ago, Minnesota United had its first home playoff game and made a run to the Western Conference Finals before losing 3-2 to Seattle. The Loons' first home match for 2023 is set for March 25 against Vancouver.