Minnesota burger joint correctly predicts Super Bowl score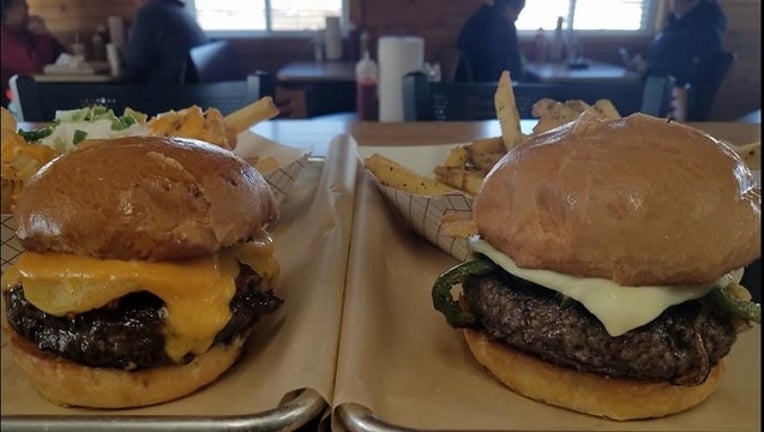 LONSDALE, Minn. (KMSP) - Philadelphia Eagles 41, New England Patriots 33. Who could have predicted the final score of a record-breaking Super Bowl? Well, a small restaurant in the small town of Lonsdale, Minnesota perfectly predicted the score…with burgers.
Taste of Lonsdale held a Burger Battle in the week leading up to the Super Bowl. The New England burger is a maple-infused burger topped with bacon, grilled apple and cheddar. The Philly burger is stacked with cheesesteak ingredients like grilled peppers, onions, mushrooms and melty cheese.
Before you bark out a big, 'YEAH RIGHT!' there's proof in Taste of Lonsdale's Facebook feed. It was a tight battle all week, but on Saturday, Feb. 3, the Philly burger edged the New England burger 16 to 7. The final score of 41-33 was posted at 9:56 a.m. on Super Bowl Sunday – more than seven hours before kickoff.
TASTE OF LONSDALE RECAP
"This is THE BEST superbowl EVER~! Why??...Cuz because of all of our AWESOME Customers who participated in the Taste of Lonsdale Battle of the Burgers this last week ...OUR Battle of the Burger Final was Philly 41 to New England 33...and uh the REAL Superbowl Final IS Philly 41 to New England 33. Just know YOU who came and ATE may have put this win in the universe~! BAHAHAHA I LOVE THIS~! My hubby said Lonsdale could be national news in a awesome way) because of our Taste of Lonsdale Battle of the Burgers bahahah THANK YOU Thank YOU THANK YOU~! to ALL who came and joined in on the FUN~! For those of you who dont believe ...look for my earlier posts from HOURS before the superbowl started."
TASTE OF LONSDALE SUPER BOWL MORNING POST
"FINAL Superbowl Battle of the Burger totals.. (I forgot the slip at the office so no photo sorry)....Yesterday, New England scored in at 7 and Philly scored in at 16~! WOW Great turn out, thanks everyone for joining in on the FUN~! So the FINAL SCORE IS NEW ENGLAND 33~! and thats GREAT but Philly WON with 41! Way to go Philly~! Good luck to them both today for the real Superbowl. Keep watch for more great burgers in the weeks/months ahead and come on out to try them all ~! Next week we will have the Bustin' out the Blue for all those blue cheese lovers....you wont want to miss this either!!"
RECORD-SMASHING SUPER BOWL
The Eagles and Patriots combined for 1,151 total yards – that's the most of any NFL game (not just Super Bowls).
New England's 33 points were the most scored in a Super Bowl loss.
Patriots quarterback Tom Brady broke his own Super Bowl record with 505 yards passing and became the first quarterback to break 10,000 yards in his postseason career. 
Anyone else ready for a burger now?