George Nagobads, 'Miracle on Ice' doctor and Gophers legend, dies at 101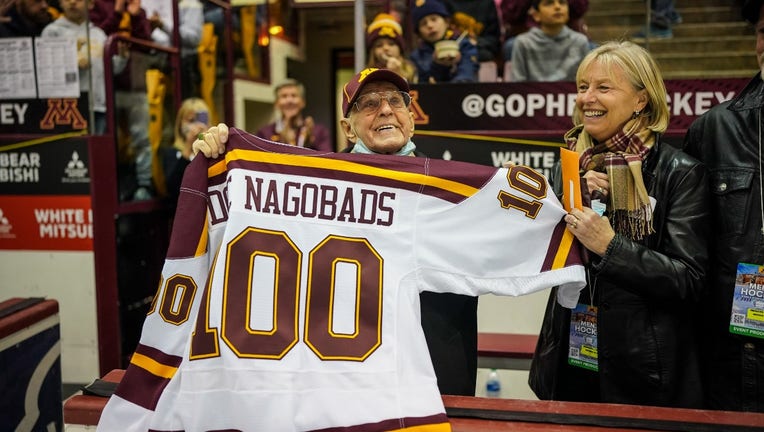 article
MINNEAPOLIS (FOX 9) - The University of Minnesota hockey program and the hockey world lost a legend on Friday, as Dr. George Nagobads died. He was 101 years old.
Nagobads was the Gophers' team doctor for more than three decades, from 1958-92. He was also the doctor for Team USA for five Winter Olympics, including the Miracle on Ice team in 1980.
In 2015, Fox 9 brought you the story of Nagobads surviving and recovering from a brutal attack. He was 95 years old at the time. He suffered a serious head wound that required 18 stitches after getting mugged while visiting his wife's grave site at Crystal Lake Cemetery in north Minneapolis.
With no warning and no way to protect himself, the attacker assaulted him with an ice scraper. Nagobads managed to get into his car and drive himself to North Memorial Medical Center for treatment.
Nagobads retired as the Gophers' hockey team physician in 1992, and also worked for the Minnesota North Stars in the late 1980s and early 1990s.
The Gophers celebrated Nagobads in 2021 on his 100th birthday for his contributions to the program and hockey with a dinner in his honor before playing Penn State.