Woman found dead in Lakeville parking lot, suspect arrested in Belle Plaine
LAKEVILLE, Minn. (FOX 9) - Police are investigating after a woman was found dead in Lakeville, Minnesota early Tuesday morning.
The Lakeville Police Department said they received a call early Tuesday from Scott County to perform a welfare check on a woman near 203 Street and Icefall Trail. When police arrived on scene, they found the woman dead in the parking lot.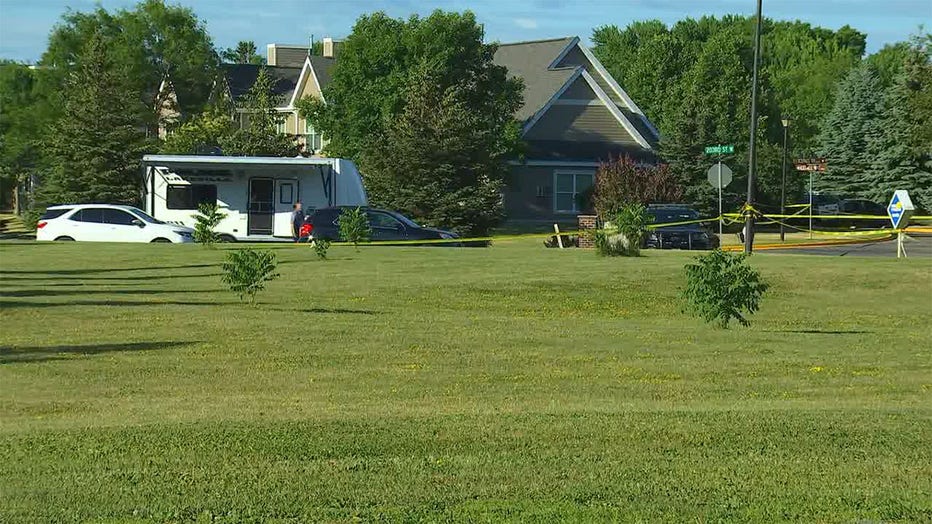 Police are investigating after a woman was found dead in a parking lot in Lakeville, Minnesota Tuesday morning.  (FOX 9)
A 32-year-old suspect was arrested in Belle Plaine overnight in connection to the homicide. According to the Belle Plaine Police Department, officers were dispatched to the 500 block of Elk Street around 1:11 a.m. when a suicidal man was reportedly trying to get inside the building.
Officers located the man one block north of the building. He had suspected self-inflicted wounds.
Officers arrested the man without incident and took him to the Hennepin County Medical Center. During the investigation, they found a vehicle believed to be involved in the woman's death in Lakeville.
Police say the suspect and the victim knew each other.
There is no ongoing threat to the public. The case remains under investigation.