White Bear Lake standoff: Police officer shot identified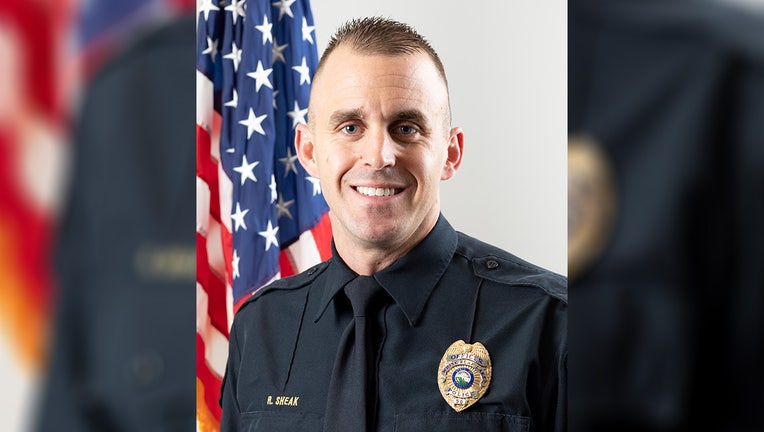 article
WHITE BEAR LAKE, Minn. (FOX 9) - Authorities released the identity of the police officer shot several times during a standoff in White Bear Lake on Tuesday.
The White Bear Lake Police Department (WBLPD) said six-year veteran officer Ryan Sheak was shot three times in the midsection while trying to execute an arrest warrant for a felony domestic assault. 
On the night of the shooting, responding officers went to an apartment on Karth Road around 9:30 p.m. to inform the subject of the warrant. Officers were let into the apartment, and they spoke with 33-year-old Daniel Loren Holmgren Jr. through his bedroom, informing him of the arrest. 
Related stories: Winsted standoff: 2 McLeod County deputies shot identified
However, Holmgren was "belligerent" and refused to come out, instead yelling loudly that "he was ready to die," charges say. Shortly after he allegedly fired a gun multiple times from his bedroom door, striking Sheak in the leg, stomach and pelvis. The officer was quickly taken to the hospital and is in stable condition as of Friday, said WBLPD.
Holmgren is facing charges of first-degree attempted murder and four counts of first-degree assault with a dangerous weapon in relation to the shooting and standoff. 
Officer Sheak has served as a DARE officer, training officer, and serves as a crisis negotiator with the Ramsey County SWAT Team.