What a difference a year makes in Minnesota weather
MINNEAPOLIS (KMSP) - November 10, 2015 is a lot warmer, drier and sunnier than November 10, 2014.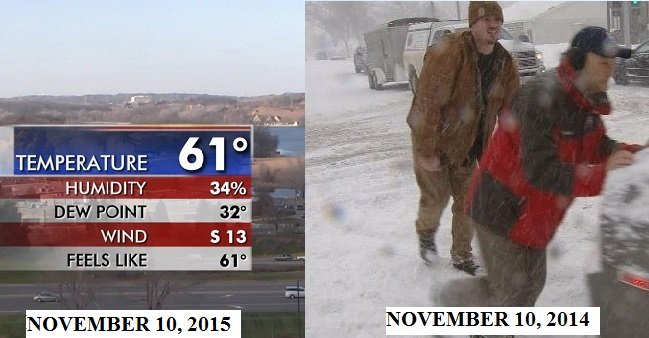 It was just one year ago when we were dodging significant snow in the metro. The total for the storm in the metro was just 2.6" but much more impressive were the totals from other parts of central Minnesota. Yes, just a drive west on 94 or a drive north on 35 would yield you snow totals that reached between 10" to 18". Check out the slideshow above for some cool pics of today and 365 days ago.