How to help Daunte Wright's family, Brooklyn Center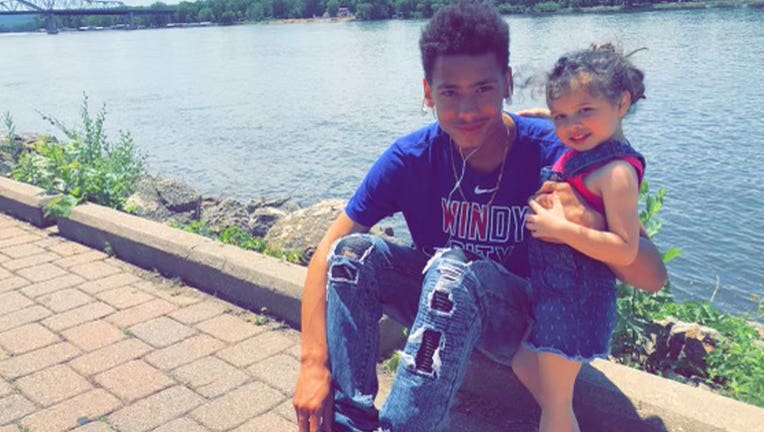 article
BROOKLYN CENTER, Minn. (FOX 9) - Daunte Wright, a 20-year-old Black man, was fatally shot by a police officer during a traffic stop in Brooklyn Center, Minnesota Sunday. Since the deadly shooting, people from all over have been offering their support for Daunte Wright's family and the Brooklyn Center community. 
The family of Daunte Wright has set up a GoFundMe account to go towards Daunte's funeral costs and future care of his young son. 
"I am Daunte's aunt Kelly and I set up this page to take the burden off my sister Katie Wright and brother in law Aubrey Wright as they are grieving the loss of their 20 year old son," the organizer Kelly Bryant wrote.
The GoFundMe has already raised over $270,000. 
Holistic Heaux, a local Black-owned wellness business, says it is collecting community support for Daunte's son, Daunte Jr., and his son's mother, Chyna Whittaker. A list of ways to help can be found here. 
Ways to help the Brooklyn Center community
As Brooklyn Center mourns the latest black man to die at the hands of police, the community is also without many of its resources after stores were looted Sunday.
"Captain Crab was, African deli," Gabby Hou explained. "Small businesses near Walmart and footlocker."
"With the unrest and with Walmart being out of commission, there's nothing in the grocery stores there," Sizi Goyah continued. "People who have money that need to buy stuff can't find a store."
In response, this week, Brooklyn Center Community Schools is collecting and distributing essential items to both school families and members of the Brooklyn Center community affected by the unrest. People can drop off or pick up items in the parking lot of the middle and high school at 6500 Humboldt Avenue North. 
As of Wednesday, the essential items needed include water, pantry items, fresh groceries, baby formula, diapers, feminine hygiene products, household items, first aid kits and more. 
Donations can be dropped off just outside the Blue Barn door, along the wall. More details on how to help can be found here. 
"This effort is to help heal the community who is also grieving and impacted by what happened," Alfreda Juasemai said. "The community really needed this."
"We have pampers for kids, baby formula, hand sanitizer, dish washers; just about anything people would need in this time of crisis," Goyah added.
The nonprofit Reviving Sisterhood is collecting and distributing donations for the Brooklyn Center community from 9 a.m.-3 p.m. through Friday, April 16 at the Cross of Glory Lutheran Church. 
A list of what essentials and non-perishables are accepting can be found here. 
If you have suggestions on how to help the Brooklyn Center community, email us at fox9news@foxtv.com.