Walleye fishing on Mille Lacs Lake open all summer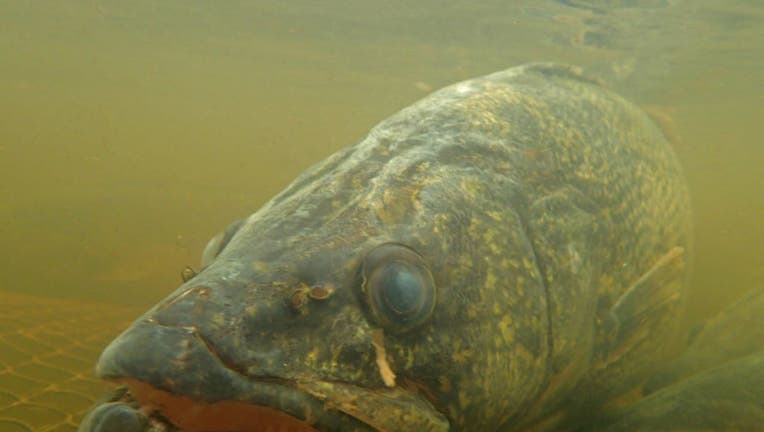 article
MILLE LACS LAKE, Minn. (FOX 9) - Good news for anglers on Mille Lacs Lake this summer: The Minnesota DNR has loosened regulations for walleye fishing this summer, including leaving fishing open for the entire season.
The DNR on Thursday said licensed anglers will be allowed to harvest walleye 21-23 inches long or greater than 28 inches throughout the 2023 open water season on Mille Lacs Lake. This is after a lower walleye harvest this winter and an improving walleye population on the lake after a few years of stricter walleye regulations on the popular Minnesota lake. 
"We are pleased to see improvements in both the growth of adult walleye and survival of young walleye in Mille Lacs," said Brad Parsons, fisheries section manager for the Minnesota Department of Natural Resources. "Those factors create the opportunity for anglers to have a continuous harvest season in 2023."
Walleye regulations will be in effect from the opener on Saturday, May 13, until the end of the open water season on Thursday, Nov. 30. 
There will be no planned closure to walleye fishing in the summer nor a ban on using live bait during the first two weeks of July, like in previous summers. 
"As always, we will monitor the factors that determine the state's walleye take throughout the open water season," Parsons said. "If conditions warrant, we will adjust regulations, either to allow additional opportunity if harvest is especially low like it was in 2022 or tighten regulations if harvest exceeds our projections."
The DNR and eight Ojibwe bands who have treaty fishing rights agreed Mille Lacs can sustain a state harvest of up to 100,300 pounds of walleye this year, which is up from 20,000 pounds from 2022. The DNR says adult walleye grew well last year, and year classes of younger walleye in the lake have the potential to contribute to the fishery in the future. 
"The lake has been in a state of change since the 1990s. As the water started to clear, we began seeing warmer water temperatures. Change continues with the introduction of invasive species such as zebra mussel and spiny water flea," Parsons said. "We will continue to monitor the lake to see how ongoing changes will influence the fishery."
Harvest levels for Mille Lacs Lake are set annually. 
The DNR's fishing regulations on Mille Lacs Lake can be found here.