Vikings fans donate to Saints punter's foundation, proceeds to go to MN Children's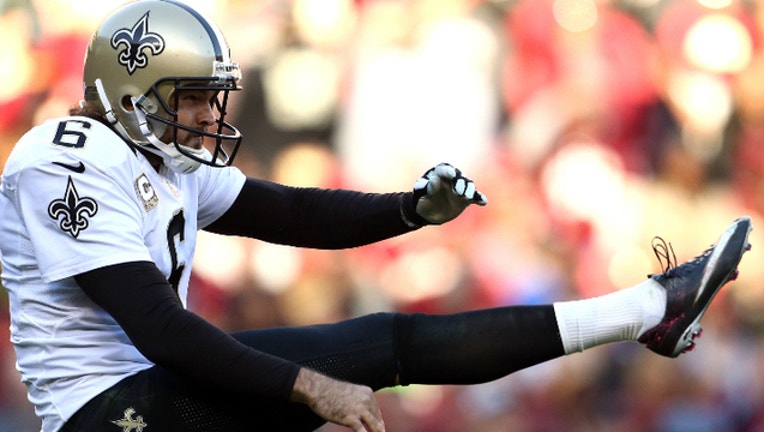 MINNEAPOLIS (KMSP) - After a heart-stopping victory, Minnesota Vikings fans are paying it forward by giving back to a charity founded by the New Orleans Saints punter.
Like many Vikings fans, Garrick Shurts couldn't believe the miraculous finish to the Vikings' game against the New Orleans Saints. Wanting to relive the moment again and again, he went to message boards on Reddit.com to look up highlights and bask in the excitement of the historic victory.
That's when Shurts noticed a post about Saints punter Thomas Morstead. In the first quarter, Morstead made a touchdown-saving tackle on Vikings returner Marcus Sherels. Doctors would later discover he had torn cartilage along the right side of his ribs. Despite his injury, Morstead played the rest of the game, including the last play of the game: the point after attempt following Stefon Diggs' winning touchdown.
"So I double checked the replays and sure enough [Morstead] was the first one out there for the PA attempt," said Shurts.
The showing of sportsmanship inspired Shurts. He wanted to give back, much like the Buffalo Bills fans did when Cincinnati Bengals quarterback Andy Dalton threw a game-winning touchdown against the Baltimore Ravens. The win allowed the Buffalo Bills to clinch a spot in the playoffs for the first time since 1999. Bills fans then started pouring donations into Dalton's charity.
"I thought about the way the Bills fans thanked Andy Dalton through donations to his charity and thought the Vikings fans could do the same to show our respect for the sportsmanship he showed," said Shurts.
Shurts published a post on Reddit, encouraging Vikings fans to donate to Morstead's charity, What You Give Will Grow. Shurts' post gathered more attention and he soon learned Vikings fans had donated about $1,800 in about 18 hours.
After learning the donations were coming from Vikings fans, Morstead posted a video announcing he would give the money donated by Vikings fans to Children's Minnesota Child Life Program. On Wednesday, he said if the foundation gets more than $100,000 in donations, he will will fly up to Minneapolis to present the check.
"We're just really blown away by everybody," said Morstead in the video. "Thank you for donating."
It meant a little more to the man who started it all. Shurts' oldest daughter once received treatment at Children's Hospital after having a seizure as a toddler.
"As a father who has had a child have to use Children's Hospital before I couldn't be happier," said Shurts. "It's a great place and they do a fantastic job with kids."
Morstead's foundation will be receiving donations for Children's Minnesota for the next seven days. So far, Vikings fans have donated more than $25,000.
On Wednesday, Morstead said he will fly up to Minneapolis during the Super Bowl and personally do a check presentation with Children's Minnesota if fans donate more than $100,000. 
Those looking to donate, can do so at this link.