Video shows Harteau, Hodges dancing to 'Hands Up, Don't Shoot' chant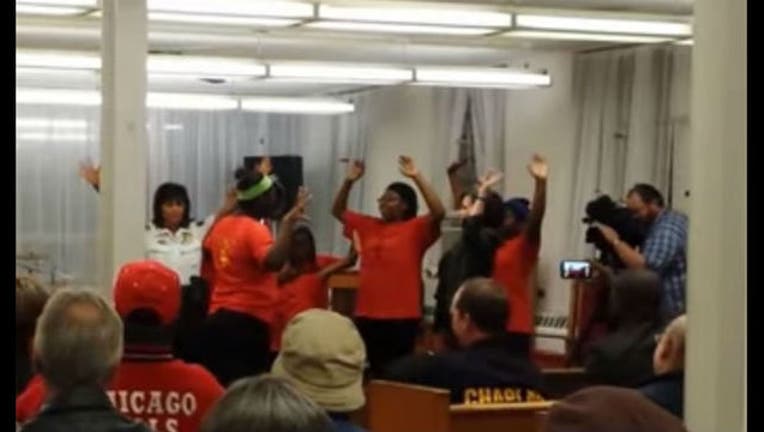 "Hands up, don't shoot" has become a rallying cry for demonstrators across the county who have taken to the streets to rally against police brutality.
So it's noteworthy that a video posted to YouTube shows Minneapolis's top cop Janeé Harteau and Mayor Betsy Hodges dancing in support of that message with students at the WE WIN Institute in south Minneapolis.
The video was shot in early October, but Fox 9's Tom Lyden notes that it has been making the rounds among police officers since the #Pointergate scandal exploded in November:
"I am as concerned with the negative effects of this conduct on the police department as a whole as I am with its effects on our community," she added. "I am convinced that we can change it, even if it takes years."
Meanwhile, Harteau's department passively watched on last month as Black Lives Matter protesters shut down a part of I-35W through downtown Minneapolis.
Some thought the Minneapolis Police Department should've cracked down on demonstrators before they disrupted traffic through the heart of the Twin Cities, while others praised them for their restraint and respect for free speech: