Uptown Theater in Minneapolis set to reopen as venue for live music, events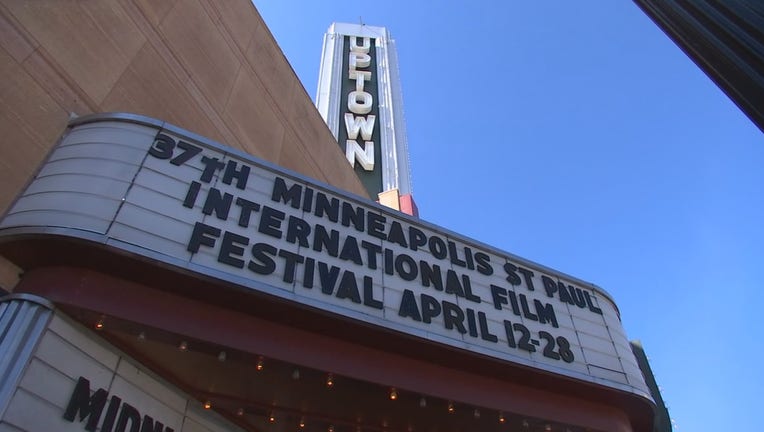 article
MINNEAPOLIS (FOX 9) - As the Uptown area of Minneapolis has seen a number of closures in recent years, the historic Uptown Theater is set to open once again as a venue for live music and events. 
The Minneapolis landmark theater closed its doors in March 2020 due to the COVID-19 pandemic and didn't reopen. Swervo Development announced the new plans on Tuesday, saying it is excited to bring the theater back to the community. 
"I love this neighborhood. So the reopening of the Uptown Theater is going be a special moment for our community," Ned Abdul, president of Swervo, said in a news release. "We've drawn our inspiration from our neighbors and what Uptown needs is people, and we believe this unique entertainment venue will help to re-energize this business district into what it once was."
The theater will no longer show movies. Instead, it will be used as a multi-purpose venue for live music, comedy acts, town hall meetings, plays, films and more. A news release says the theater will offer "intimate experiences" for for fans with general admission on the floor and reserved seating on the mezzanine. There will also be "premium boxes" on the second level that will offer in-seat service. 
The venue is still under construction and isn't planning to reopen until the beginning of May. But, the theater has already scheduled shows featuring local artists as early as June. Tickets for the shows go on sale on Friday, March 10. 
The events include:
Uptown Theater Kick Off Party ft. Yam Haus — May 5
Prof — June 23
Prof — June 24
Ruel — June 25
Parliament Funkadelic ft. George Clinton with George Porter Jr.  — Sept. 16
Several businesses in the Uptown area of Minneapolis closed in recent years amid the pandemic and concerns about crime. Uptown Williams Pub & Peanut Bar closed in January 2022 after a shooting left one person injured and shattered the front windows, and Patina closed in August 2022 citing safety concerns. 
But other businesses are trying to turn things around and bring people back into the neighborhood. Another music venue, The Green Room, opened in February and is already drawing in tour acts, with multiple shows booked. 
The Uptown Theater is hoping that its new venue will bring people together and put energy back into the community.
"We hope people come here to be entertained and then visit the other great businesses around here pre- or post-show," said Abdul. "Uptown will be relevant again. We believe that the new Uptown will create the kind of buzz that will bring this iconic neighborhood back."
The theater first opened as the Lagoon Theater in 1916 and became the Uptown in 1929. It was one of the oldest surviving theaters in the Twin Cities and was operational for 84 years before it closed.