Univ. of Minn. President Eric Kaler meets with Gophers football players in closed door meeting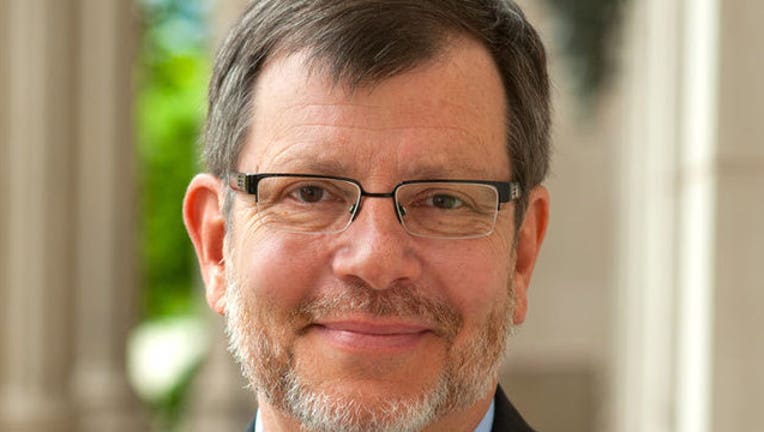 article
MINNEAPOLIS (KMSP) - In an exclusive interview with Fox 9, University of Minnesota President Eric Kaler said he met with the Gophers football players, calling the meeting "productive."
"I think we had a good exchange of views, I understood them better I hope they understand me better," said Kaler.
RELATED: Document details incident leading up to Gophers football players suspensions
Earlier in the day, he released the following statement, regarding the team's decision to boycott all team activities:
During my tenure as University of Minnesota President, I have worked to improve the safety of our campuses, so our students can focus on their education and college life without feeling the threat of personal harm.  I have worked particularly hard to increase understanding of the members of the University community about the importance of young women feeling safe during campus life.  We still have a long way to go, but I am proud of the steps we have taken, including Mark Coyle's hiring.    
One of my jobs as President is to put our institutional values at the forefront of all we do and ensure our actions are aligned with those values.  This principle is far more important than any football game and the University community as a whole, and it is more important than any single athletic team.  Some of the values that we hold, as a community, include:
Every member of the University community deserves to be treated with respect. 
Our student-athletes are important representatives of the University, and when they wear the M, they are held to a high standard of conduct.   
When the expectations for conduct are not met, there are consequences.
I understand that members of our football program are disappointed that 10 of their teammates will not represent the University of Minnesota at the Holiday Bowl. That is an Athletics Department decision based on values. 
I have heard the call from members of our football team to boycott the Holiday Bowl. Athletics Director Coyle and I have offered, through members of the coaching staff, to meet with the players today to discuss their concerns, but the players have thus far declined that offer.  This offer remains open, as we'd like to sit down with these student-athletes and answer any questions that we are legally permitted to address. It is important that they understand our commitment to the University's values, and why any Athletics Department decision is different from any conduct code and is different from the decisions made in the criminal justice system. 
A bowl game is a wonderful reward for an excellent football season. It is my hope that our eligible football players, marching band, spirit squad and loyal fans take advantage of this opportunity.  However, the University of Minnesota will not change our values or our code of conduct for the sake of a bowl game. 
Out of respect to the Holiday Bowl Committee, we should let them know soon whether we intend to carry through with our acceptance of their invitation.  I am hopeful that members of our football team will meet with us before then, so we can have a dialogue about an issue that is clearly important to them and the University community as a whole. While the 10 players are suspended from active participation in the football program, they remain members of the team and students at the University of Minnesota.
RELATED: Document details incident leading up to Gophers football players suspensions