Two women killed in fatal crash, confrontation between protesters and a driver: This week's top stories
MINNEAPOLIS (FOX 9) - Two women were killed after tires come off a semi on Interstate 94, a video shows a confrontation between protesters and a driver at a Palestinian support rally in Minneapolis, Minnesota Attorney General files an emergency motion and lawsuit against a property management company. Here are the top stories from Oct. 21-27.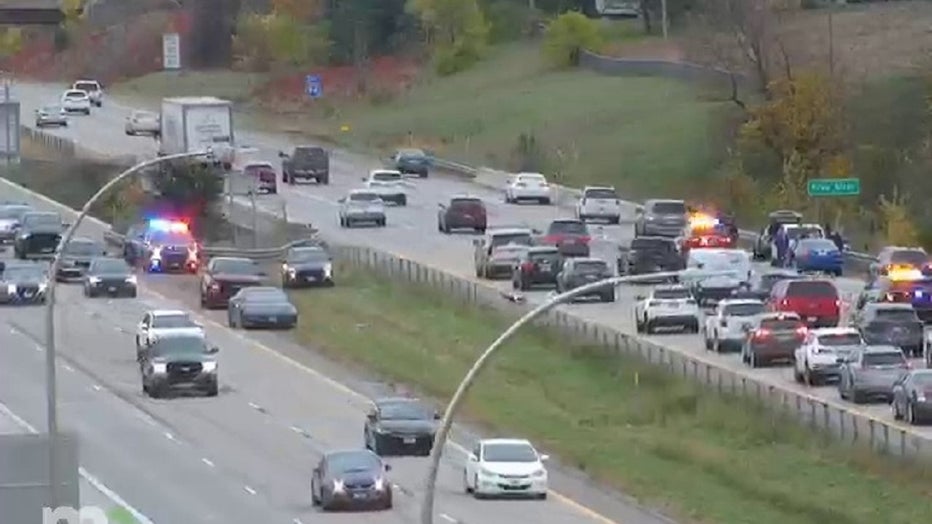 Two women were killed along Interstate 94 in St. Paul after their SUV struck a tire that came off a semi on Oct. 21. Troopers responded to a fatal crash in the eastbound lanes of I-94 near Highway 241 in St. Michael. 
According to troopers, a Freightliner semi was headed westbound when it "lost two tires." At least one of the tires went flying, striking a 2023 Nissan Rogue headed eastbound. 
Two women inside the Nissan were killed. Troopers identified them at 43-year-old Lea Khamphachanh of St. Cloud and 44-year-old Viengkhone Nguyen of Brooklyn Park.
A rally in Minneapolis to support Palestinians was met with a confrontation on Oct. 22 as a car drove through a group of protestors. 
Protesters were rallying along the Irene Hixon Whitney Bridge, the pedestrian bridge that runs over I-94 in Loring Park. Along with having a protest on the bridge, some protesters were blocking traffic along streets that run along the bridge. 
Police say they learned that a vehicle had driven through the crowd of protestors. Police say there were no injuries as a result of the incident, and they are reviewing what happened. 
Minnesota Attorney General Keith Ellison filed an emergency motion and lawsuit against a property management company. 
Ellison alleges that the landlord started charging thousands of tenants in numerous Minnesota apartment complexes for large electric and fees, in the middle of their leases, which is in violation of several laws. 
Ellison stepped in to put an effort in to stop the property management company from evicting tenants who can't pay the large utility fees. 
Two men were accidentally shot by children in separate incidents on Oct. 22 during the Minnesota Department of Natural Resources youth deer hunting season, according to authorities. 
In the first incident, a 45-year-old man was shot by his 12-year-old daughter in the leg in Becker Township. The second happened in Helga Township, 165 miles north of Becker Township. A 50-year-old man was accidentally shot by a 10-year-old girl he was supervising while hunting. Both men were taken to the hospital. 
Those who knew the victims of the deadly Interstate 94 crash where two tires came off a semi and struck their SUV are now questioning if this incident involves negligence that could have been prevented. 
Lea Khamphachanh and Viengkhone Nguyen were killed on Oct. 21 in the crash. State Patrol is not commenting on the ongoing investigation. 
The shooting death of a 2-year-old by a 4-year-old who was riding in the same car has led to charges against a man who was with them and owned the gun. 
Colton Dean Mammenga, 33, of Welcome, Minnesota, was charged Oct. 26 with two counts of second-degree manslaughter, one count of child endangerment, and one count of negligent storage of a firearm for possessing the gun that enabled the shooting to occur.
The westbound lanes of Interstate 94 reopened the morning of Oct. 24 after a double-fatal, fiery wreck in western Wisconsin shut down the roadway Oct. 23.
Wisconsin State Patrol reports two people were killed in the crash and six others were injured. Troopers say seven vehicles total were involved in the crash.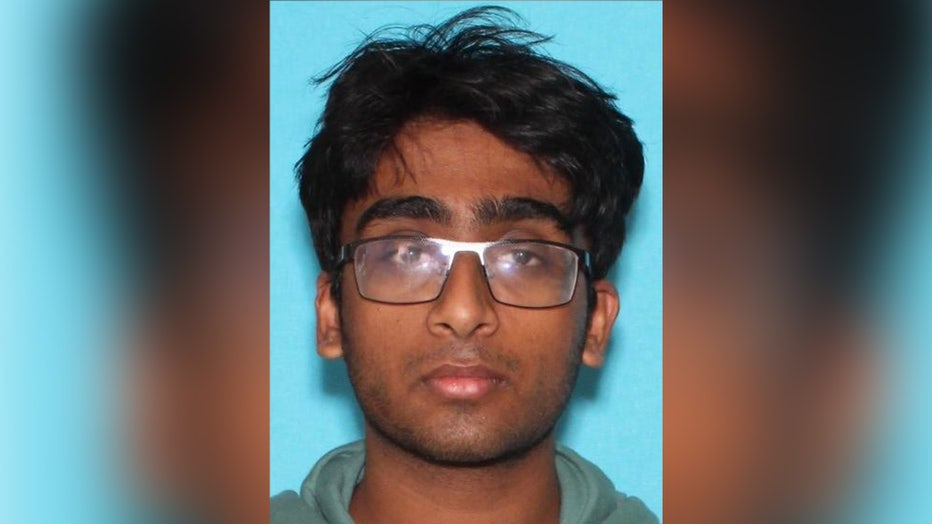 The University of Minnesota is asking for the public's help in locating a 19-year-old student who went missing on Oct. 21. 
The Minnesota Bureau of Criminal Apprehension says that Sumith Maddi was last seen leaving the 17th Avenue Residence Hall on the University of Minnesota campus around 2:40 a.m. on Oct. 21. 
Call University of Minnesota Police at 612-624-2677 with any information on his location. 
Amazon employees who still refuse to comply with Amazon's return-to-office policy may soon get fired. 
Business Insider reported the company circulated new guidance to managers informing them they can now fire workers who fail to report to the office at least three days a week and laid out how such terminations should go. 
Ramsey County law enforcement officials found 11 guns found at an Airbnb in Maple Grove, including guns stashed in board games and a McDonald's bag.
"The guns were in backpacks, purses, above the furnace, in the walls, behind couches," said Ramsey County Sheriff Bob Fletcher. "This is the fourth Airbnb incident involving guns. We had three here in St. Paul. We had one in Roseville."