Towboat crashes into Mississippi River lock and dam near Wabasha, Minn.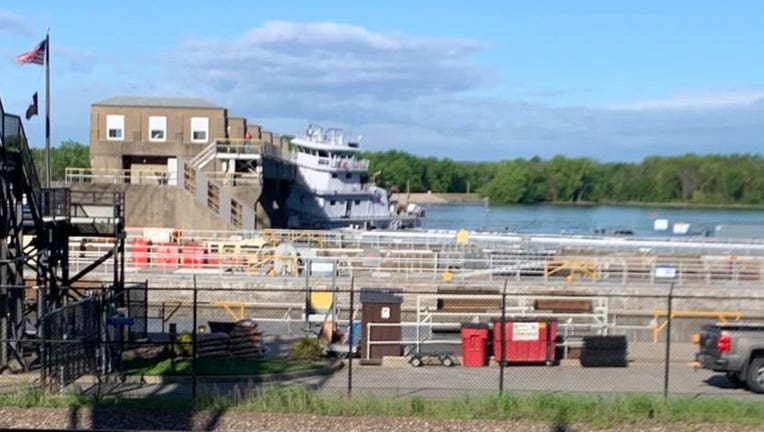 article
ALMA, Wis. - A towboat was stuck for hours after crashing into a lock and dam along the Mississippi River Saturday night.
The Buffalo County Sheriff's Office says calls for the crash came in shortly after 11 p.m. According to the sheriff, a barge was headed south on Pool 4 of the river when the towboat lost control near Lock and Dam 4 and crashed.
"It's not something you see every day, not here," onlooker Derrick Bartelt told FOX 9 on Sunday.
The Buffalo County Sheriff says no one was hurt in the collision and everyone on board was able to get off safely soon after. But the close call was the talk of the town all day long, "something like this happens in your little small town everybody knows about it," Bartelt said.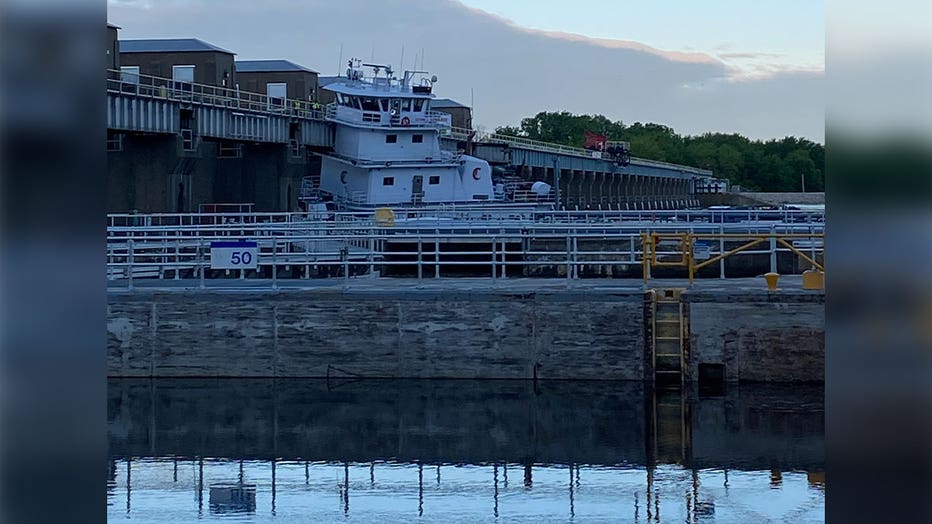 Boat crashed into the dam along Mississippi River near Alma, Wis. (Buffalo County, Wis. Sheriff's Office)
Bartelt was down by the water when the sun came up, and he says a dozen people were running around on top of the dam, trying to figure out how to remove the boat.
"There was one, two, I think three barges pulling it out," Bartelt said.
The chief of lock and dam #4 believes things got out of hand because of the strong flow of high waters this spring. After the crash crews turned off power onboard the Susan J Gundlach; a ship carrying petroleum that is operated by the Canal Barge Company.
"I'm glad no one was injured, and [it] doesn't look like fuel was spilled or anything," Bartelt said.
Now, the coast guard is inspecting the boat for damage, and to determine the cause of the crash.