Taylor Swift ticket scams: Ellison warns ahead of Minneapolis performance
MINNEAPOLIS (FOX 9) - Taylor Swift will take the stage at U.S. Bank Stadium in Minneapolis in less than a week. As the big show approaches, Minnesota Attorney General Keith Ellison is warning about ticket scams.
In a news release, Ellison says there are reports of fans losing as much as $2,500 on fake tickets for Swift's "Eras" Tour. The Better Business Bureau has reported at least 200 complaints from desperate fans trying to get tickets to the hot-ticket tour.
"Buying second-hand tickets online is inherently risky, and scammers can easily fake screenshots of tickets that don't exist or have already been purchased, perhaps more than once," warns the AG's office.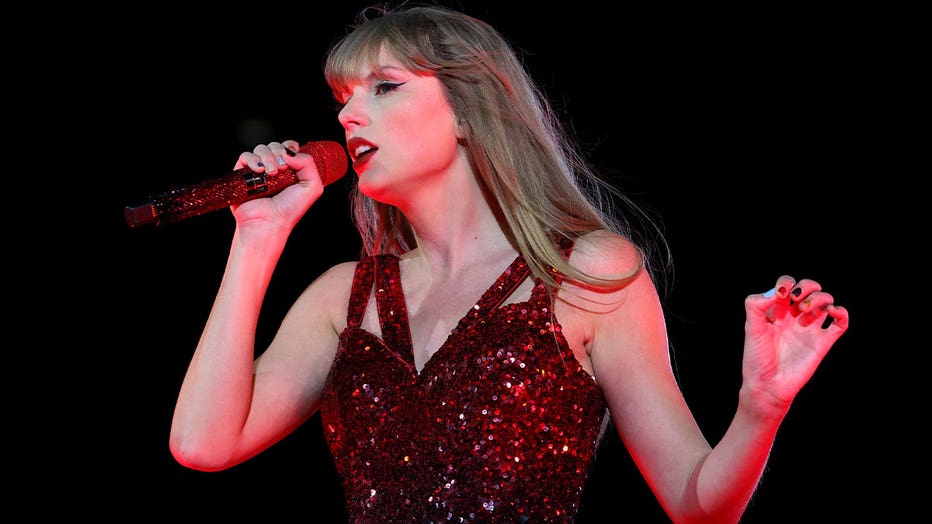 Taylor Swift performs onstage during "Taylor Swift | The Eras Tour" at MetLife Stadium on May 27, 2023 in East Rutherford, New Jersey. (Photo by Kevin Mazur/TAS23/Getty Images for TAS Rights Management (Getty Images)
Even if you can find a legitimate seller, the secondhand tickets won't be cheap. The cheapest single ticket currently listed on StubHub as of Sunday night is going for $846 plus taxes and fees, which put the total price tag at $1,101 for 300-level seats. On average, StubHub says fans are paying $1,427 per ticket before fees.
For those willing to pay the money and take the risk, Ellison issued the following recommendations:
Know your vendor. Make sure you are buying your tickets from a trustworthy website, especially before you provide any personal financial information. Anyone can set up a "spoof" website with a web address that is similar to the legitimate ticket seller's web address. Aside from potential licensing and trademark violations, spoof websites may offer consumers overpriced or counterfeit tickets and expose the consumer to identity theft.
Do your research. If you are unfamiliar with a particular ticket seller, research the seller on the Better Business Bureau's national website.
Use credit. If you purchase tickets online, especially through an online auction site, it is recommended that you complete your transaction using a credit card. Purchasing tickets with a credit card often provides you with protections that you would not otherwise have if you purchased the tickets using cash, check, debit cards, or apps like Venmo and Cash App. Protections provided by credit card transactions include the ability to dispute a charge if an event is cancelled or if you receive counterfeit tickets that a venue refuses to honor. Try choosing ticket sellers with long histories of satisfied customers, and make sure the online ticket price amount is listed in United States dollars.
Shop securely. Always double-check your URL before purchasing tickets online. If a website's address begins with "https," the "s" indicates that the website is secure. (Remember "s" for "secure.") Typically, the "s" will not appear in the web address until you access the order page of the site, where you will be asked to enter your personal information. Secure websites should also display a closed lock graphic in the browser, generally located to the left of the URL in the address bar. Secure websites take precautions to ensure that the personal information you provide cannot be seen or copied by others.
Inspect your tickets. If you plan to purchase tickets from a source other than an established venue or official outlet, you can physically inspect your tickets to reduce your risk of being turned away at the venue. Check the date, time, and location listed on the tickets to ensure that this information matches the accurate event details. Review the listed seat assignments and call the venue to ensure that they represent actual, valid seat assignments within the venue. The venue may also be able to provide you with information about the unique features of authentic tickets. Remember: if you're getting a deal that seems too good to be true, it probably is.
Contact the Attorney General if you have a complaint. If you have a complaint regarding tickets you purchased online, please contact the Attorney General's Consumer Action team at (651) 296-3353 (metro area), (800) 657-3787 (Greater Minnesota) or by completing a Fraud Report form online.
Swift is holding two concerts in Minneapolis on Friday, June 23, and Saturday, June 24.