St. Paul warming up to e-scooters within city limits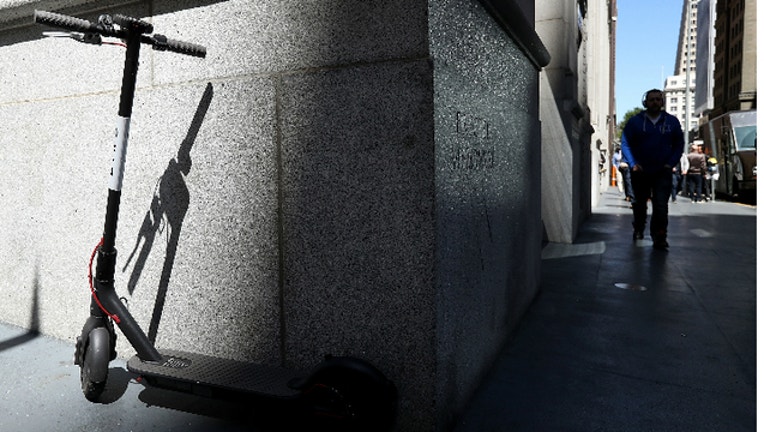 article
St. Paul, Minn. (KMSP) - St. Paul Mayor Melvin Carter announced Thursday a new pilot program allowing scooter-share businesses like Bird to operate within city limits a little over a week after ordering the scooters off public streets.
Tuesday, July 10, Bird launched their dock-less service in Minneapolis and St. Paul. Riders can rent the electric scooters by locating them and unlocking them using an app. Once done, users notify the app and leave the scooters wherever they decide.
Last week, St. Paul asked Bird to remove the scooters, which they said violates city ordinance requiring right-of-way permits for any equipment or facilities on streets or sidewalks.
Using a "regulatory framework," St. Paul will provide e-scooter companies with guidelines for right-of-way use, allowable parking areas, maximum allowable units and a fee and compliance structure, according to a release from the mayor's office.
"Saint Paul is open for business, and a place where innovative companies can start-up, grow, and thrive," Carter said. "This scooter-share pilot program will provide residents with access to this exciting new way of getting around our city."
The new scooter regulation aligns with the city's development of a citywide dock-less bicycle system contract as well.
St. Paul also informed Bird that any e-scooters not removed from the public right of way by midnight Friday will be removed by the city.
The new pilot program will go before the City Council Aug. 1 so Bird and other e-scooter companies can begin operating in the city legally.
The city of Minneapolis' Transportation and Public Safety Committee already voted in favor of new regulations that would apply to both private and rental motorized foot scooters, including where they can and cannot be parked. For instance, scooters cannot be locked to things like parking meters and trees but can be temporarily locked to sign posts or bike racks as long as they don't block the sidewalk.
Bird Rides Inc., a California-based company, is the first scooter rental service to launch in the Twin Cities, although Uber could soon follow suit. The ride-sharing service announced Monday is is investigating a scooter startup called "Lime" and will soon make them available on its mobile app in as many as 70 cities.