St. Paul to build safety wall after rockslide closed Wabasha Street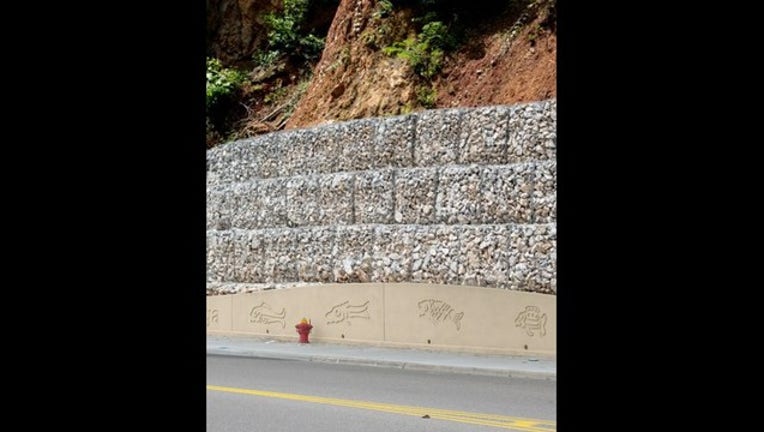 article
ST. PAUL, Minn. (KMSP) - St. Paul will build a 250-foot wall to stabilize a bluff along Wabasha Street after an April rock slide closed the roadway from Plato Boulevard to Cesar Chavez Street, officials said.
Shortly after the initial rock slide, the city hired a private firm to assess the area and make recommendations. Ultimately, both the city and Itasca Group agreed to create a large "gabion" wall, which contains stacked rocks in wire baskets. 
The finished product will be 12 feet wide and nine feet tall, officials said. 
"Construction of a gabion wall achieves the City's objectives of re-opening Wabasha Street quickly, safely and cost effectively," said Public Works Director Kathy Lantry in a release. "In addition, this less invasive solution protects the public and roadway from natural erosion of the bluff without the risk of further destabilizing the bluff or drastically impacting the private properties adjacent to the roadway."
The total cost of construction to open Wabasha Street will be approximately $1.1 million and will take 12 weeks.