St. Paul Saints announce 2019 Ballpig: 'Daenerys Porkborn'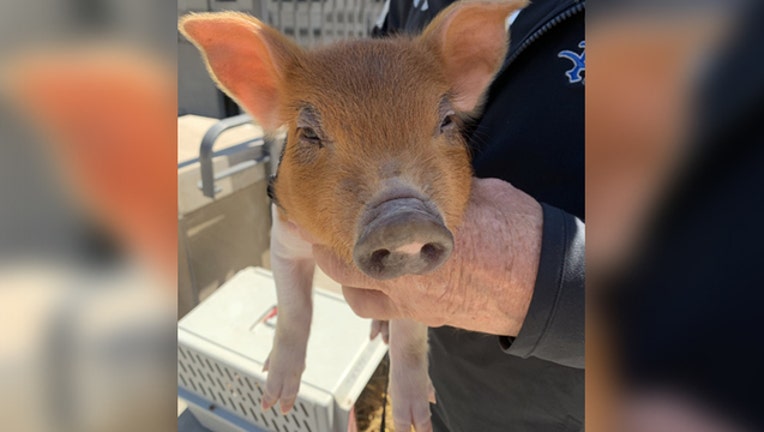 article
ST. PAUL, Minn. (FOX 9) - The St. Paul Saints announced the name of this year's mascot.
The 2019 ballpig is named "Daenerys Porkborn of House Hoggaryen, the First of Her Name, Queen of the Hamdals and the First Swine, Protector of the Seven Troughs, the Mother of Pigs, the Khalgreasy of the Great Grass Field, the Unburnt, the Breaker of Leashes," or just "Daenerys Hoggaryen."
Wednesday, Sun Country helped fly the piglet in for the special naming event, starting at downtown St. Paul's Holman Field and taken down the street to Union Depot North Plaza.