St. Paul closing streets downtown for anticipated Mississippi River flooding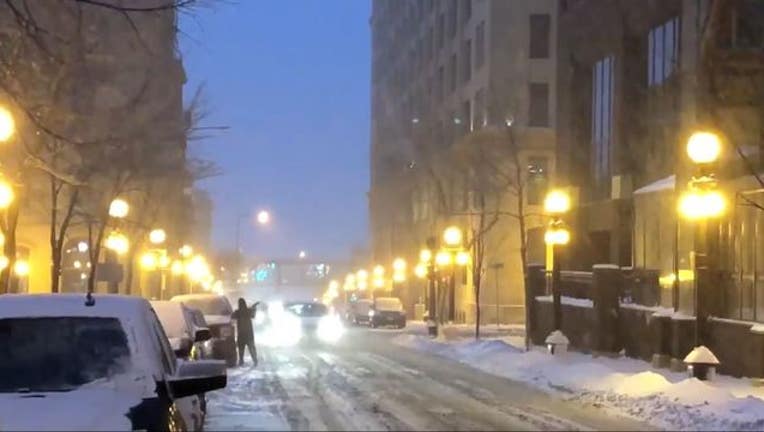 ST. PAUL, Minn. (FOX 9) - City of St. Paul plans to close several streets downtown this weekend in advance of spring flooding on the Mississippi River. 
The street closures will begin on Sunday at 10 a.m. The Mississippi River is forecasted to be 14 above the ordinary high water level on Sunday. 
The following streets will be closed: 
Warner/Shepard Road from Childs Road to Ontario Street

2nd Street from Kellogg Boulevard to Sibley Street

4th Street from Willius to Commercial Street

Jackson Street from Warner Road to Kellogg Boulevard

Sibley Street from Warner Road to Kellogg Boulevard
The streets will remain closed until the floodwaters recede and any clean-up efforts are complete. 
The closures are part of the city's Flood Action Plan, which goes into effect when water levels rise at least 10 feet above normal.