St. Paul City Council Member Dai Thao to plead not guilty in voting case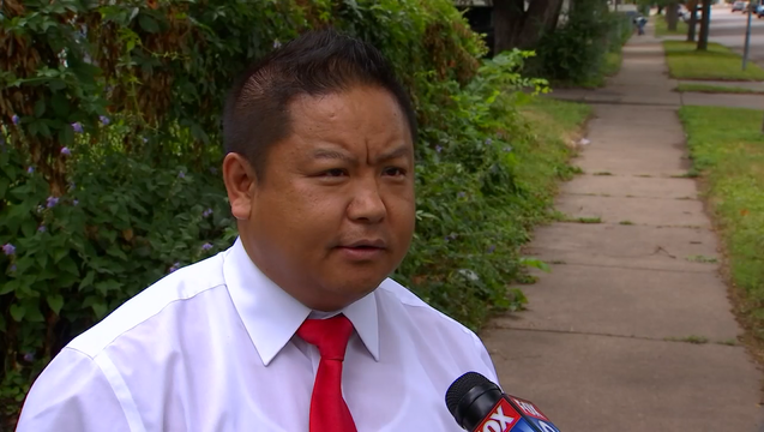 article
ST. PAUL, Minn. (KMSP) - St. Paul City Council Member Dai Thao will plead not guilty to charges stemming from an incident last November in which the then-mayoral candidate drove an elderly Hmong woman who did not speak English to the polls and assisted her in the voting process, according to Thao's lawyer. 
The St. Paul legislator had his first appearance Tuesday on three charges in relation to the incident: unlawfully marking a ballot, misconduct in and near polling places and unlawfully assisting a voter.
According to attorney Joe T. Dixon III, Thao isn't disputing the facts of the case, simply contending that his actions were allowed under current election law. He also notes that the polling place in question did not have a Hmong translator on election day, something Thao says is a problem in a district with a large Hmong population. 
"When [the woman] told me she wanted to vote but had no one to take her, I drove her to the polls," Thao said in a statement after the charges were filed. "When we got there and she asked for my help because no one else spoke Hmong and she couldn't see well or hold a pen, I couldn't say no. I am fully cooperating with investigators. I do not deny helping my disabled neighbor, and I believe the charges are really unfair under the circumstances."
Thao said previously intends to remain as St. Paul's First Ward representative regardless of the outcome of the case.
Thao's run for mayor was dogged by reports of misconduct after a lobbyist alleged that his campaign manager solicited a bribe on his behalf, though the joint investigation by the Minnesota Bureau of Criminal Apprehension and the Scott County Sheriff's Office did not result in any charges.