Sheriff: Man charged with burglarizing Closs home not connected to Jayme's disappearance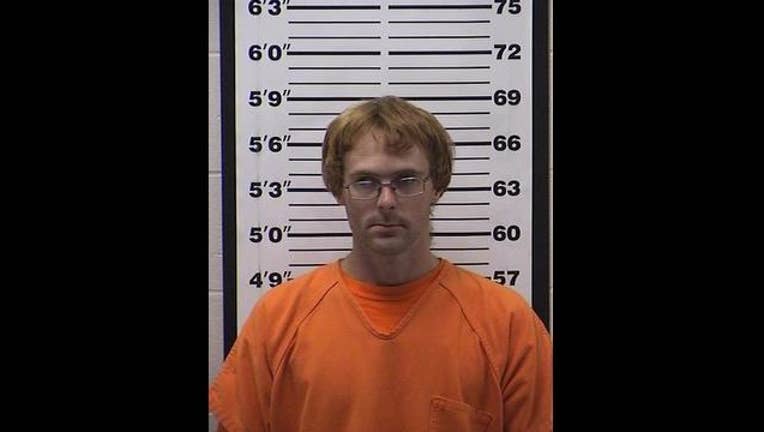 BARRON, Wis. (KMSP) - A 32-year-old Wisconsin man was arrested and charged with burglarizing the Closs family home in Barron, Wis. Saturday, nearly two weeks after 13-year-old Jayme went missing and her parents were found dead. 
The Barron County Sheriff's Office confirmed Kyle Jaenke-Annis of Cameron is not involved in Jayme's disappearance. He is charged with burglary and bail jumping. 
According to the charges, agents with the Wisconsin Department of Criminal Investigation called dispatch after motion-activated cameras captured Jaenke-Annis entering the Closs home. 
Deputies responded to the home and set up a perimeter while Jaenke-Annis was still inside. DCI agents ordered him to come out with his hands up. Jaenke-Annis exited the home holding a flashlight and was detained by agents. 
Jaenke-Annis admitted to entering the home without permission and stealing several items. An extra-small pink tank top, girls underwear and a girls white tank top were found on his person. He also had black gloves and a black facemask.
In an interview with the FBI and DCI, Jaenke-Annis said he left work at the Jennie-O Turkey Store that evening and biked to a laundromat in Barron. He then walked from the laundromat to the Closs home. 
When he arrived, he found the patio door unlocked. He walked in and immediately located the room believed to have belonged to Jayme. He admitted to taking clothes he believed belonged to Jayme. 
Jaenke-Annis said he was inside for approximately 10 minutes before he heard law enforcement officers outside. 
When he was asked why he took the specific items he did, Jaenke-Annis said he was curious about what size Jayme was and believed they were items people would not miss. 
Jayme Closs disappearance 
Jayme has been missing since Oct. 15. 
The sheriff's office had received a 911 call from her mother, Denise, but no one talked to dispatchers. When deputies arrived, they found the door kicked in and the bodies of Denise and James, who had both been shot to death. Jayme was nowhere to be found. 
Jayme's parents both worked at the Jennie-O Turkey Store as well. Their funerals were held on Saturday. 
The Barron County Sheriff's Office has now received more than 2,000 tips regarding Jayme's disappearance and have closed more than 1,875 of them. 
A $50,000 reward is being offered for anyone with information that will bring Jayme home. 
The sheriff's office is continuing to ask anyone with information related to the case to call the tip line at 1-855-744-3879 or email jaymetips@co.barron.wi.us with any photos or videos of possible sightings.