Rochester, Minnesota woman arrested, charged in connection to U.S. Capitol riot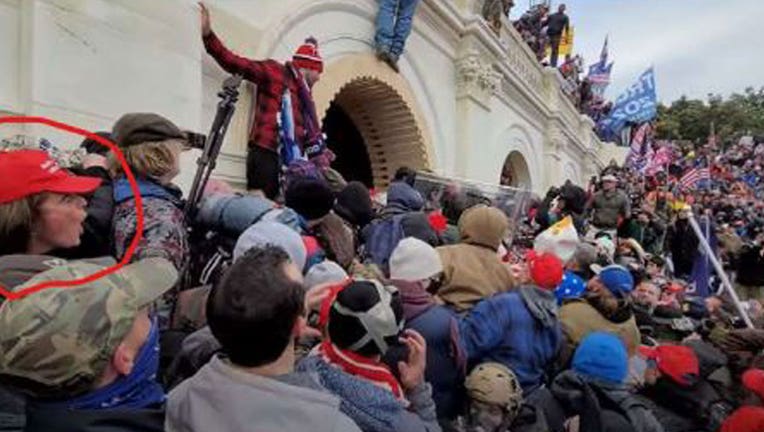 ROCHESTER, Minn. (FOX 9) - A second Minnesotan has been arrested and charged in connection to the riots at the U.S. Capitol on Jan. 6. 
Victoria White, 39, was arrested by the FBI early Thursday morning and charged for her role in the Jan. 6 riots at the U.S. Capitol. She made her first court appearance Thursday afternoon.
White is charged with entering in a restricted building, disorderly conduct in a restricted building, violent entry on Capitol grounds, demonstrating in a Capitol building, impeding law enforcement officers performing official duties and obstruction of justice.
According to the FBI, investigators received an anonymous tip about White's involvement in the Capitol riots. She was said to have posted on Facebook about the riots, including this post: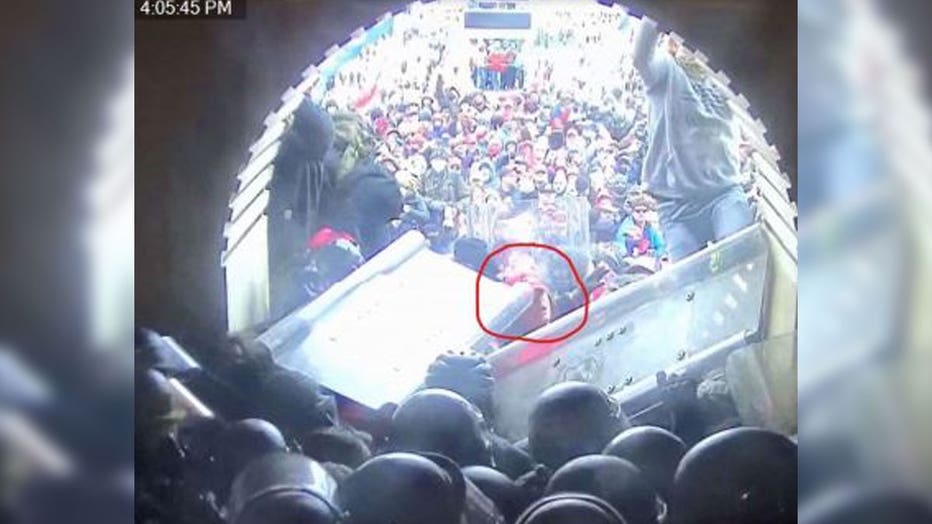 Victoria White is seen in this image pushing with the crowd against a line of police officers defending the U.S. Capitol. (U.S. Attorney's Office-Washington, D.C.)
"A friend said Delete FB stuff...I stated I'm not scared I was in the capitol DETAINED and they took my social security # name address they are coming for me. I am not afraid of them or anyone!! There I said it Come get me, You don't know the story, it's not what you think."
The FBI also confirmed White's presence at the riots through other social media videos where she can be seen arguing with other rioters trying to break glass and then helping push another rioter toward police, where that rioter then assaults an officer.
In videos obtained by the FBI, White appeared to be chanting anti-police sentiments in the crowd and is seen on surveillance video trying to push through the riot shields held by officers.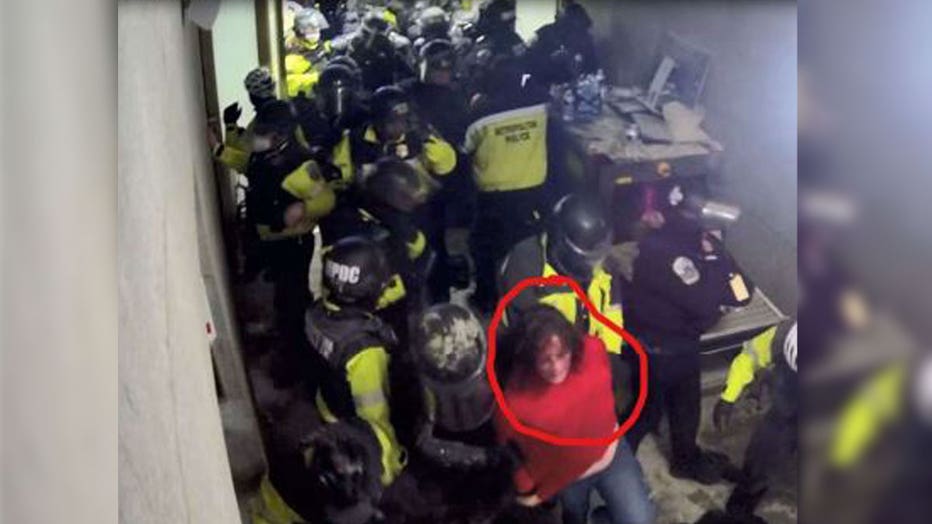 A snapshot from U.S. Capitol surveillance video showing the arrest of Victoria White, of Rochester. (U.S. Attorney's Office-Washington, D.C.)
White was arrested at the scene on Jan. 6 and confirmed her identity to police. She was eventually released. 
As law enforcement continued to monitor her Facebook page, White posted a podcast, that she participated in using a pseudonym, where she admitted to being inside the Capitol. She also shared a YouTube video where she explained how she was thrown by rioters into police and then was hit with a baton and pepper spray.
Last month, Jordan Stotts, 31, of Moorhead, was arrested and charged with trespassing and violent entry and disorderly conduct on Capitol grounds in relation to the breach of the Capitol. 
Stotts was turned into authorities by a former classmate, who reported his Facebook posts about the riot, according to the charges. In addition to the Facebook posts, investigators also found a video he shared from inside the Capitol rotunda. 
In an interview, Stotts told the FBI he went to Washington, D.C. alone to attend a rally. He said he entered the Capitol building with other protestors where he stayed for about an hour.
Stotts is facing up to a year in prison for entering the Capitol unlawfully and up to six months for violent entry and disorderly conduct on Capitol grounds.
On Jan. 6, the U.S. Capitol was overrun by a crowd of President Donald Trump's supporters as senators worked to certify the results of the 2020 election. Five deaths were attributed to the riots.