Minnesota man arrested, charged with trespassing in January 6 riot at U.S. Capitol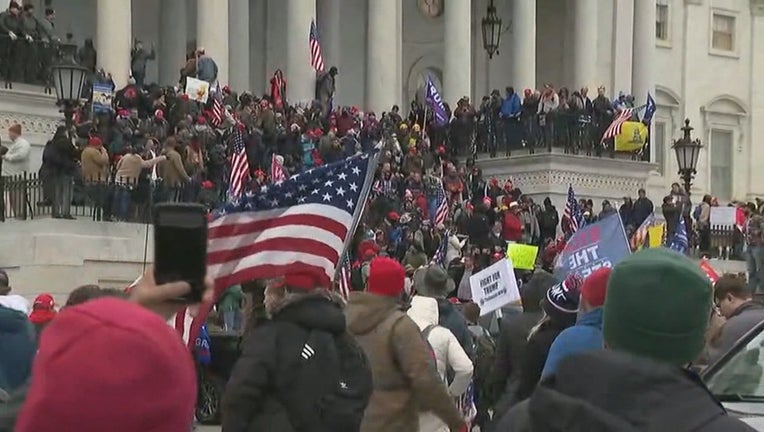 article
MOORHEAD, MInn. (FOX 9) - A Moorhead, Minnesota man has been arrested by the FBI in connection to the riots at the U.S. Capitol on January 6, the first Minnesotan charged in connection with the riots.
According to the U.S. Attorney's Office of Minnesota, 31-year-old Jordan Stotts has been charged with trespassing and violent entry and disorderly conduct on Capitol grounds in relation to the breach of the Capitol. He was arrested Friday by the FBI.
Stotts appeared during a virtual hearing on the charges. He is being held on a $25,000 bond with conditions.
According to a criminal complaint, Stotts was turned in to authorities by a former classmate, who reported posts Stotts put on Facebook in regards to the riot.
In one post, Stotts says, "Patriots, I got kicked out but I'll be back."
While another post reads, "The story of the siege: It all started by scaling a wall as we broke into the U.S. Capital to strike fear into the sold out Congress."
On January 5 and 6, Stotts' Facebook page featured several post from D.C. including a rally the night before the Capitol invasion.
Investigators also discovered a video shared by Stotts from inside the Capitol rotunda. Photos in the complaint show still images from that video along with security cameras images during the riots.
In an interview, Stotts would later tell the FBI he had gone to Washington, D.C. alone to attend a rally. He said he entered the Capitol building with other protestors where he stayed for about an hour.
He's now facing up to a year in prison for entering the Capitol unlawfully and up to six months for violent entry and disorderly conduct on Capitol grounds.
The District of Columbia is handling these cases since the crimes happened in Washington D.C.
On January 6, the U.S. Capitol was overrun by a crowd of President Trump supporters as senators worked to certify the results of the 2020 election. Five deaths have been reported as a result of the riots.
This week, charges were brought against two men in the death of a Capitol police officer who died from injuries in the riot.