Richfield man charged after stabbing ex-girlfriend in the neck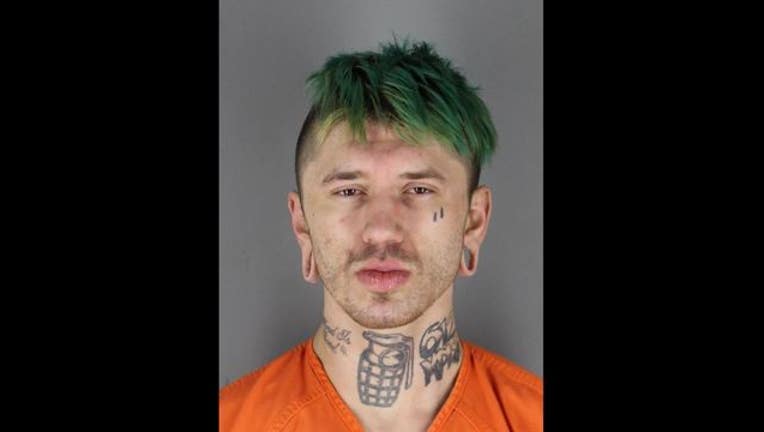 article
RICHFIELD, Minn. (KMSP) - A 29-year-old Richfield man is charged with two counts of assault after stabbing his ex-girlfriend in the neck, according to the criminal complaint.
Thomas Edward Boyd is in custody at Hennepin County Jail with bond set a $100,000.
According to the charges, Monday morning around 5:40 a.m., Richfield police responded to a stabbing at a home on the 7300 block of Harriet Avenue South. When they arrived, they found a woman sitting on the kitchen floor, holding a "blood soaked" towel to her neck. There was a large pool of blood on the floor and her clothes were also covered in blood.
The cut on her neck was about six inches long, three to four inches wide and three to four inches deep. The injury appeared to have just missed her carotid artery. While officers helped her, she wavered in and out of consciousness.
Officers found Boyd lying naked on the kitchen floor, apparently overdosing. After receiving Narcan, an emergency crew took him to the hospital.
On the kitchen counter, police found a two-handled butcher knife wrapped in a jacket. A trail of blood led from the kitchen to the woman's upstairs bedroom, where police found another large pool of blood on the floor and a clump of hair on the pillow.
The woman's parents, who were home at the time, told police they woke up to the sound of their daughter's cries for help as she went downstairs into the kitchen. The mother called 911. In the background of the call, the victim can be heard crying and saying "What is wrong with you? Why would you do this to me?" while Boyd yells back at her.
Since the attack, the woman has had two surgeries on her neck. She is also experiencing paralysis on the lower right side of her face because the stabbing impacted her facial nerve.