RECIPE: Betty McCollum wins MN congressional delegation's hotdish contest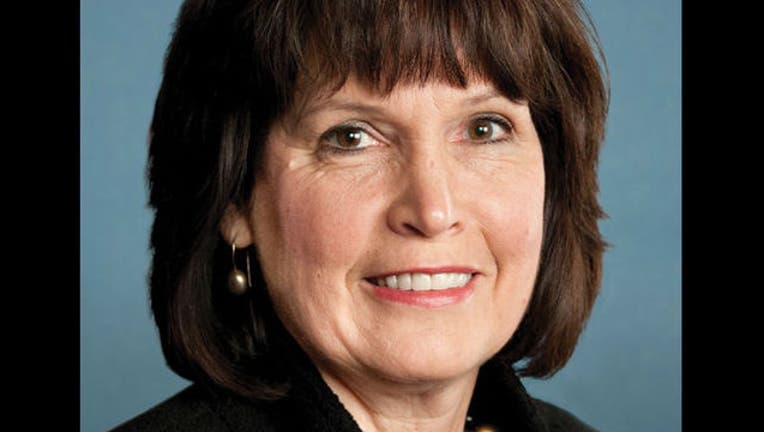 article
Rep. Betty McCollum is the new Minnesota congressional delegation hotdish champion.
McCollum's "Turkey, Sweet Potato, and Wild Rice Hotdish" was judged the tastiest dish in the annual event by a panel featuring University of Minnesota President Eric Kaler, Star Tribune editorial writer Jill Burcum, and former MinnPost reporter Devin Henry (who now writes for The Hill).
Here's McCollum's award-winning recipe (read all the other recipes here):
1 lb Ground Turkey
2 large bunches of kale leaves
3 cups cooked wild rice
½ yellow onion, diced
2 cloves garlic, minced
½ teaspoon cinnamon
½ tablespoon red pepper flakes
1tsp paprika
1tbsp butter
4 oz crimini mushrooms, sliced
1/4 cup chicken stock
1/2 cup milk
1/8 cup cream
½ teaspoon thyme, minced
1 package frozen sweet potato tater tots
Brown ground turkey in pan with salt and pepper, set aside.
Add kale leaves and 1 cup water to large saucepan and cover, stirring occasionally. Do this until water has evaporated and kale is wilted. Remove from saucepan and set aside.
On medium-high heat, add mushrooms, onions and 2 tablespoons of olive oil to saucepan. Do not stir and let mushrooms brown and begin to caramelize. After about 5-6 minutes, stir mixture, add salt and pepper to taste, and allow to sit for another 5-6 minutes.
Add kale, butter, thyme, garlic, salt, pepper, cinnamon, paprika, red pepper flakes to the pan. Cook for another 1-2 minutes.
Add milk, cream, and chicken stock to the pan. Reduce heat, and cover, stirring occasionally until mixture thickens and reduces into a sauce. Add flour to thicken if necessary.
Preheat oven to 425 degrees.
In 9X9 baking dish, combine the sauce from your pan, the wild rice and the ground turkey. Top with a single layer of sweet potato tots. Bake until tots begin to brown slightly on top, about 35 minutes.
But the best quote of the competition comes from Rep. Tim Walz, who had repeated as champion in 2013 and '14 before being defeated by McCollum this year.
"Well, like the '98 Minnesota Vikings, we came up just short of glory," Walz said in a statement. "In all seriousness though, I congratulate Rep. McCollum for a well-deserved victory and thank Sen. Franken again for putting on this friendly competition. It's a great way for us to come together and celebrate our heritage, while building bipartisan relationships."