Ramsey Co. Attorney warns students, parents about dangers of Nerf Wars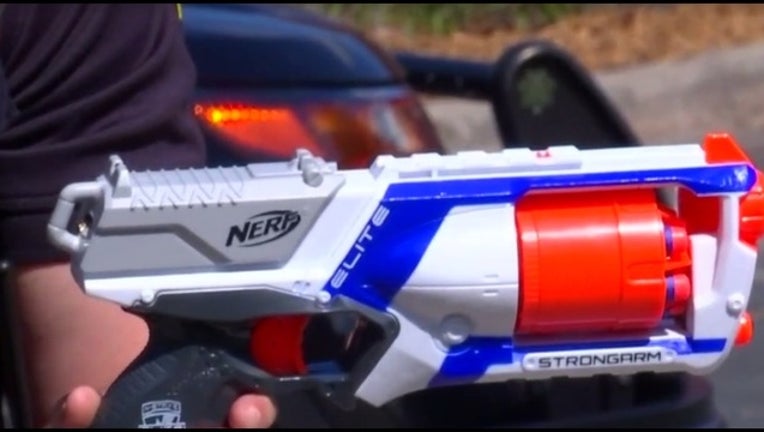 article
(KMSP) - Ramsey County Attorney John Choi is asking for help from local school leaders to raise awareness about the dangers of Nerf Wars, the popular game that caused the deaths of two Lakeville, Minn. students in 2015.
Nerf Wars is a popular game among teenagers in the Twin Cities that involves forming teams and then "killing" opposing team members with Nerf Guns. Choi sent a letter to superintendents and principals in Ramsey County this week asking them to spread the word among parents and students about the potential dangers the game can pose. 
In December 2015, two Lakeville South High School students were killed in a rollover crash while playing Nerf Wars. Two other students were injured.
Nerf Wars was also to blame for a crash in New Hope last spring that injured two innocent victims. A group of high school students playing Nerf Wars were chasing each other in their cars when one of them ran through a stop sign and collided with another vehicle. One of the teenagers was charged with criminal vehicular operation.
Choi says he recently met with a group of parents from a high school advisory council to hear their concerns.
The parents reported that teens playing Nerf Wars have used cars to block other teens, jumped on top of moving vehicles, slashed tires, gotten into car accidents and crawled into homes, garages and onto roofs. 
"I am seriously concerned that a homeowner, believing a burglary was in progress, could potentially shoot and/or kill such a teen," Choi said.
Choi also expressed concern that the so-called "Naked Rule" in the game, which stipulates that players cannot be "killed" when they are naked, could result in naked photos ending up on the internet.
"The tragedy in Lakeville taught us that what starts as a game can turn deadly in seconds," Choi wrote in the letter. "I am concerned that if we, as adults, don't intervene and educate our students, we could face more tragedies, similar to what happened in Lakeville."
READ NEXT: Crash that killed Lakeville students a direct result of Nerf Wars