Prosecutor: Burnsville police justified in deadly shooting on Cliff Road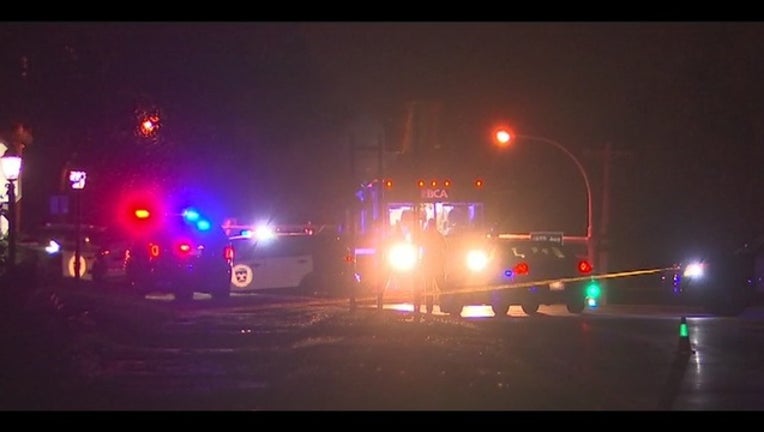 article
BURNSVILLE, Minn. (KMSP) - Dakota County Attorney James Backstrom has determined a Burnsville, Minnesota police officer's use of deadly force was justified in the shooting that killed Jaime Joseph Lewis on Cliff Road the evening of Sept. 26, 2016.
What happened
At approximately 8:20 p.m., multiple Burnsville police officers responded to a 911 "crisis call" from an apartment located at 1605 Cliff Road East in Burnsville. The former girlfriend of Jaime Lewis told police she had recently ended her relationship with him and that he was extremely upset over the breakup. She said Lewis had been making suicidal threats, had left the apartment with a handgun, would rather die than go back to prison She told officers that Lewis had a history of severe depression, but was not on any current medication.
At 9:28 p.m., a Minnesota State Patrol helicopter located Lewis through its heat-tracking device. Burnsville Police Sgt. Steven Stoler and Officer Brett Levin were the first to arrive at the location. Both officers pointed their rifles at Lewis, who was lying on the ground holding a gun. The officers repeatedly yelled: "Burnsville Police, drop the gun," "Police, hands in the air, keep your hands in the air," and "Police, drop the gun, drop the gun".
Lewis moved his gun toward his head a few times, then sat up and pointed the gun toward Sgt. Stoler, according to the officer's account of in the incident. Sgt. Stoler then fired his rifle several times and continued firing until Lewis stopped moving. Officers rendered medical aid, but Lewis was pronounced dead at the scene by paramedics.
Follow-up investigation

The investigation and autopsy revealed that Sgt. Stoler fired seven rounds, three of which struck Lewis and killed him. A loaded .45 caliber handgun was found on the ground next to Lewis' body. It was determined that Lewis had a blood alcohol concentration of .062 at the time of his death.
Reason for justification
The use of deadly force by a police officer is justified to protect the officer or another person from death or great bodily harm. Also, when Lewis pointed his gun in the direction of the officers, he committed second-degree assault, giving the officers a second legal justification for the use of deadly force under Minnesota law.
"Sergeant Stoler was legally justified in using deadly force against Jaime Lewis to protect himself and others from death or great bodily harm and to effect the arrest or prevent the escape of Lewis after Lewis committed a felony offense involving the use or threatened use of deadly force," Backstrom determined.
Help is available
The National Suicide Prevention Lifeline number is 800-273-8255. The hotline has trained staff available 24/7 to help those in crisis. Everyone can play a role in preventing suicide by being aware of the warning signs of suicidal behaviors:
- Talking about wanting to die; feeling hopeless, trapped, or in unbearable pain, being a burden to others
- Looking for a way to kill oneself
- Increasing the use of alcohol or drugs
- Acting anxious, agitated, or reckless
- Sleeping too little or too much
- Withdrawing or feeling isolated
- Showing rage or talking about seeking revenge
- Displaying extreme mood swings.
What you can do
If you believe someone is at risk of suicide:
- Ask them if they are thinking about killing themselves. (This will not put the idea into their heads, or make it more likely that they will attempt suicide.)
- Call the U.S. National Suicide Prevention Lifeline at 800-273-TALK (8255).
- Take the person to an emergency room or seek help from a medical or mental health professional.
- Remove any objects that could be used in a suicide attempt.
- If possible, do not leave the person alone.
Resources
http://www.actionallianceforsuicideprevention.org/NSSP
http://www.suicidepreventionlifeline.org