President Trump: The payments did not come out of the campaign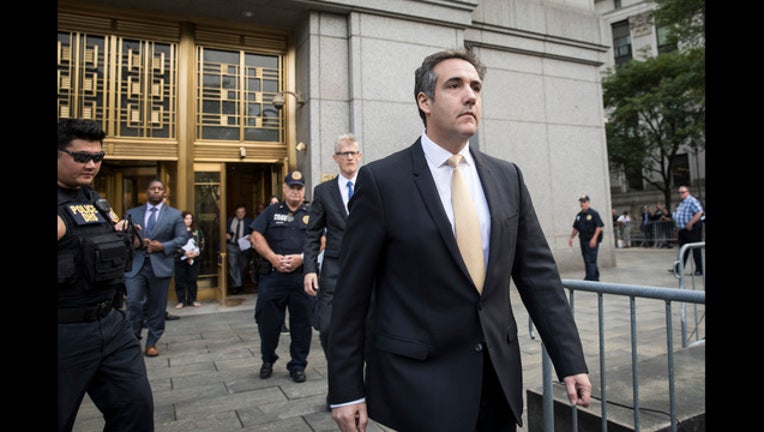 article
(KMSP) - Americans are closely watching the fallout after two close associates of President Donald Trump were convicted of federal crimes.
Tuesday, President Trump's former campaign chairman Paul Manafort was convicted of fraud.
Also Tuesday, the President's former lawyer Michael Cohen admitted to breaking campaign finance laws by arranging hush money payments to an adult film star and a former playboy model.
In an interview with Fox and Friends, President Trump was asked if he knew about the payments.
"Later on I knew, later on," the President said. "My first question, when I heard about it, was did they come out of the campaign? Because that could be... a little dicey... and... they didn't come out of the campaign and that's big," President Trump said.
At a press conference Wednesday, President Trump's press secretary reiterated that the President is not at fault.
"I can tell you as the President has stated on numerous occasions, he did nothing wrong. There are no charges against him in this. And just because Michael Cohen made a plea deal doesn't mean that, that implicates the President on anything," said White House Press Secretary Sarah Sanders.
Hamline Political Science Professor David Schultz believes the Cohen plea is a bigger problem for the President than Manafort's conviction.
"There's no question that Tuesday was devastating for the president of the United States, for Donald Trump. But a lot of other things have to happen before either he faces either a real possibility of a criminal indictment, or faces impeachment," Schultz said.
Schultz believes the special counsel's investigation into Russian meddling in the 2016 election will wrap up in the next month or two.
"If he had not won the election, probably, he would be facing an indictment right now as a result of especially the information that Michael Cohen provided at this point. The fact that he's President of the United States is what's creating sort of the question mark regarding whether or not the president can be indicted," Schultz said.