Police search for suspects in two early morning robberies on U of M campus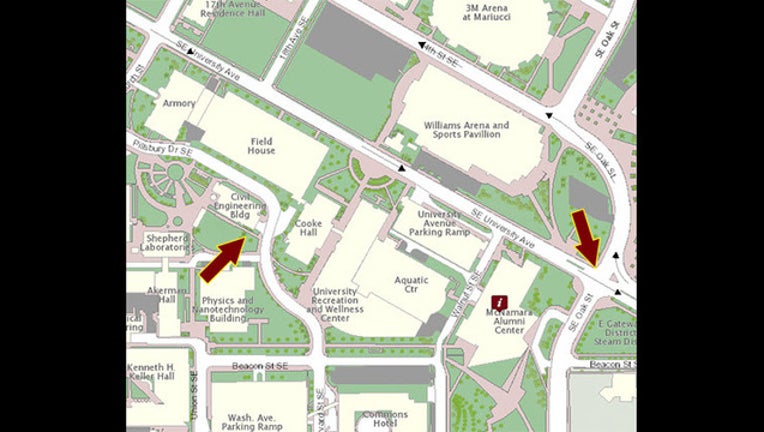 MINNEAPOLIS (KMSP) - Police are looking for the suspects from two robberies near the University of Minnesota campus Tuesday morning, according to an alert sent to the campus community.
The first incident happened just after 5:00 a.m. outside the Civil Engineering Building when four people began punching the victim and going through his pockets, the warning said. The student who was assaulted suffered minor injuries, though he was not able to provide a detailed description of his assailants.
Almost 10 minutes later, a taxi driver was robbed on the corner of Oak Street SE and University Avenue SE when two masked men got into his cab, implying that they had a gun. The victim handed over his valuables and the suspects ran south down Oak Street.
Both suspects were black men with hoodies, according to the victim. He described the first suspect as light skinned and wearing yellow pants, and the second suspect as dark skinned. 
The University of Minnesota Police Department asks anyone with information on the incident to call their tip line at 612-624-2677.