Student arrested after firing gun inside Plymouth Middle School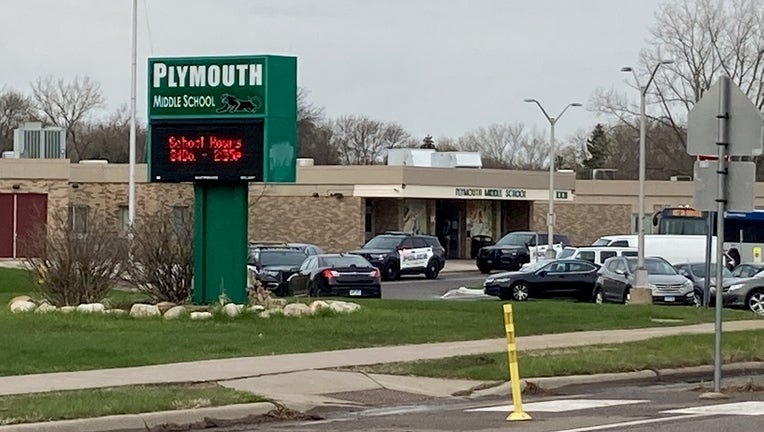 article
PLYMOUTH, Minn. (FOX 9) - Plymouth Middle School in Plymouth, Minnesota went on lockdown Monday after a student brought a loaded handgun to the school and fired several shots into the ceiling of a hallway. 
No injuries were reported and all students are safe, Robbinsdale Area Schools confirmed. 
Plymouth Police Chief Erik Fadden said the shooting occurred in the hallway outside a bathroom around 8:44 a.m. School administrators and police responded immediately and the school was placed on lockdown.
The student who fired the weapon was taken into custody without incident. Police do not believe there is any further threat to anyone at the school. 
Interim Superintendent Dr. Stephanie Burrage said several students witnessed the incident. 
"Any child who has to witness that at school, it's a challenging day," Burrage said. 
Police are investigating the incident. The school district has also opened its own investigation.
In response to rumors on social media, the superintendent shared an update saying the student did not make an anti-Black Lives Matter statement before the shooting began. Police have confirmed with FOX 9 that officers are looking into tips that the student may have posted an online message, which did not appear to be racially motivated.
The school district is allowing parents to pick up their students if they wish. Parents are asked not to call the school, but are being instructed to go to the east parking lot of Armstrong High School to pick up their students. 
School leaders announced Plymouth Middle School will shift to distance learning on Tuesday, but will return to in-person learning on Thursday.