One dead after police shooting in St. Paul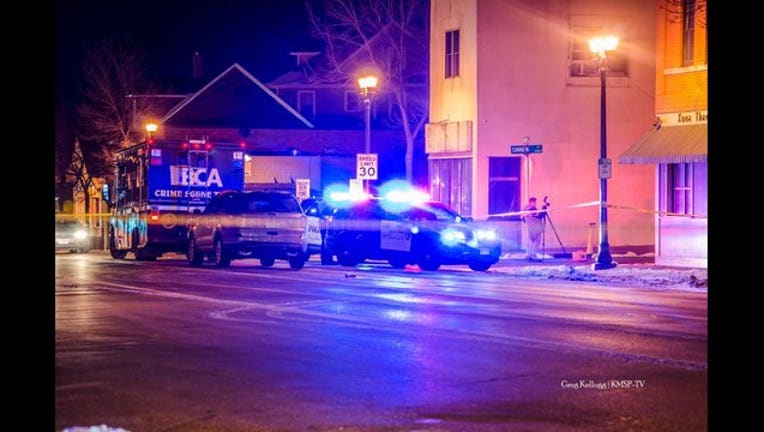 article
ST. PAUL, Minn. (KMSP) - St. Paul Police say officers shot and killed a man in the Dayton's Bluff neighborhood early Wednesday morning.
The shooting occurred after police were responding to a domestic violence call on the 700 block of East 6th Street. There they encountered the man from the incident in the street. St. Paul Officers fired on the man near the intersection of East 7th Street and Sinnen Street.
He was pronounced dead at the scene.
The Bureau of Criminal Apprehension is leading the investigation. Details about what led up to the shooting are still under investigation and not being released at this time, and the condition of the woman involved is unknown.
Statement from St. Paul Police Chief Axtell
To all who care about Saint Paul,
Early this morning, three of our officers—your officers—were involved in a shooting where Seventh and Sinnen Streets meet on the East Side.
Thankfully, the officers were not physically harmed. Sadly, a man lost his life, a family is missing a loved one, and the lives of the officers were forever changed.
State law prevents me from discussing specifics about this incident, but I do want you all to know that no one at the Saint Paul Police Department takes pleasure in having to use deadly force. Officers do not choose situations such as the one that occurred this morning, the situations choose the officers.
Most people can only imagine what it is like to be a police officer sent to help a person in the middle of the night. Responding to domestic abuse calls is one of the most dangerous things we ask of our officers. What they experience and are exposed to affects them. And when guns are involved, the stakes are even higher.
I am grateful Saint Paul has officers who are willing to put their lives at risk in order to help others.
I'm also grateful that there are people in Saint Paul who call us when they need help or see others in need. Without those who are willing to pick up the phone and call 9-1-1, many crimes would go unreported, many victims would continue to live in fear.
What happened this morning is difficult for everyone who cares about Saint Paul. The only solace I can take from the situation is that our officers—your officers—were not physically injured and that people took the time to call and get help for a person in need.
More information about the incident will be released by the Minnesota Bureau of Criminal Apprehension as they proceed with the investigation. In the meantime, I ask that you keep all who were involved in your thoughts and prayers.
Sincerely,
Todd Axtell
Chief of Police