Noor's defense team seeks full acquittal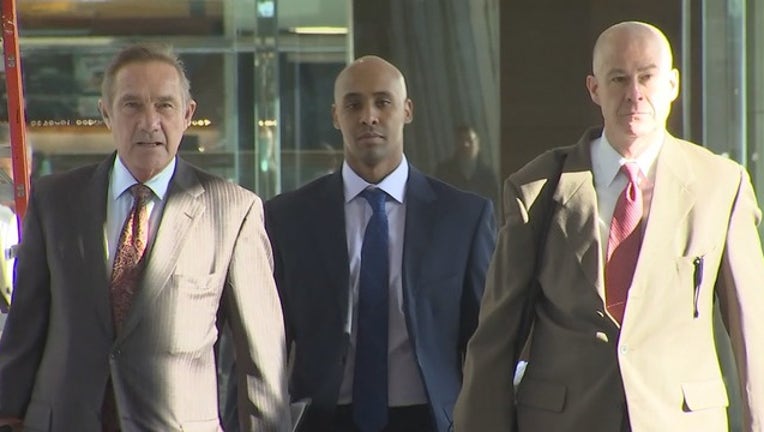 article
MINNEAPOLIS (FOX 9) - The defense team of former Minneapolis Police Officer Mohamed Noor is seeking a full acquittal of Noor's third-degree murder and second-degree manslaughter charges. 
The motion comes exactly two weeks after a jury found Noor guilty on those two charges in the fatal shooting of Justine Ruszczyk Damond in July 2017.
In the document, the defense argues there was not enough evidence to prove Noor acted with a "depraved heart" as is detailed in the third-degree murder charge. They also state there was proof Noor's actions were directed at one specific person, but the court's jury instructions noted the act "may not be specifically directed at the particular person whose death occurred."
In regards to the second-degree manslaughter charge, the defense argues Noor did not act with culpable negligence creating unreasonable risk because Noor sensed his partner's fear and felt the need to defend himself and his partner.
"Mr. Noor understood his actions had consequences," read the motion. "His actions were an attempt to minimize the danger he and Officer Harrity believed was real at that moment. And after the fact, his shock and actions reveal a man with heavy conscience, not a man acting in conscious disregard for the risk he was creating."
Noor is scheduled to be sentenced on June 7.